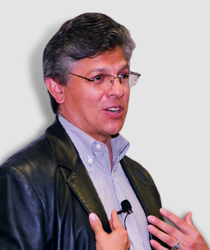 During our meeting, Dan will discuss what he has seen as the Top 10 most common mistakes that most investors make that land them in a court room
Austin, Texas (PRWEB) November 14, 2012
The Austin Real Estate Networking Club (AustinRENC), the largest real estate networking event in Central Texas, will feature Dan Castro as this months featured speaker. For more information about this event, please visit here.
Dan Castro will be speaking about how to do real estate investing transactions without getting sued!
For 16 years, Dan Castro defended the biggest real estate company in the world in knock down drag out real estate litigation – The Century 21 Corp. He never lost a case.
"During our meeting, Dan will discuss what he has seen as the Top 10 most common mistakes that most investors make that land them in a court room," says AustinRENC President Shenoah Grove. "Dan will also be answering any real estate legal questions that you may have. You will greatly enjoy the opportunity to listen to Dan Castro."
From 2000 to 2006, he represented a group of investors from France, Belgium and Switzerland in a multi-million dollar lawsuit against a local real estate developer. He succeeded in liberating hundreds of millions of dollars of real estate from the clutches of an unscrupulous real estate developer.
The event location is the Norris Conference Center, located at 2525 Anderson W. Anderson Ln. For ticket information, please visit http://www.austinrenc.com/membership/free-meeting-coupon/
About Dan Castro: Dan Castro is an award-winning author, an attorney and serial entrepreneur who has built a law firm, a real estate company, a mortgage company, a property management company, and a training camp that teaches people how to trade options. Dan spent five years researching the lives of legendary entrepreneurs to understand how they think, why they can spot opportunities that are invisible to others, how they assess risk, how they consistently generate innovative ideas, and how they overcome obstacles.
About AustinRENC: Austin RENC is designed to educate and get their members the most accurate and up-to-date information about what's going on in the Central Texas real estate marketing and inform on what's working in today. The first hour will of the event will feature Phill Grove, creator of the All In One Done For You real estate program, presenting an intro to real estate presentation. The rest of the evening will include Dan Castro's legal presentation as well as networking.