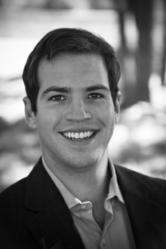 Murray is one of our leading Austin real estate market researchers, and spends hours each week searching for the best Austin commercial property for lease or sale
Austin, Tx (PRWEB) November 22, 2012
Austin Tenant Advisors is proud to announce the addition of its newest Austin Commercial Real Estate Associate, Jamie Murray. It is pleased to add Murray's vast experience of the Austin commercial real estate market to its already talented team of Austin real estate agents and associates. As a Commercial Realtor with Austin Tenant Advisors, Murray will represent business owners and corporations in finding and leasing the best office, retail and industrial properties in Austin, Tx.
"Murray is one of our leading Austin real estate market researchers, and spends hours each week searching for the best Austin commercial property for lease or sale", says company owner Nathan Smith. He offers comprehensive services for both those clients looking to purchase commercial real estate, and those looking to lease Austin office space. He is responsible for helping clients find the ideal location for their retail store, office space, warehouse or other commercial property. With the uncertainty of the current local economy, Murray understands how important it is to help businesses find the best property, at the best rate. This is why he continuously researches the latest statistics on Austin commercial real estate market leasing rates, and compiles extensive information on Austin real estate market properties. By keeping up-to-date on these vital statistics, he is able to help clients negotiate for the best leasing or purchasing price.
As a second-generation native of Texas, Jamie Murray brings with him a vast understanding of Austin and its surrounding area. He graduated with a Bachelor's degree in Finance from St. Edwards University, where he was a member of Sigma Alpha Phi and the Financial Management Association. He gained experience in small business financial practices and tax savings, while interning for a wealth management company. Murray would later intern for Oxford Commercial, an Austin commercial real estate company, where he was responsible for analyzing the real estate market, by tracking local Austin commercial lease rates, occupancy statistics, and new construction projects. Murray is currently working towards gaining his real estate license in the state of Texas.
Key
Facts:

Jamie Murray joined the Austin Tenant Advisors team in March 2012.
He specializes in finding prime property locations for businesses in the Austin area.
He gathers comprehensive research on the Austin real estate market leasing rates, as well as complete property information to help negotiate the optimal leasing or purchasing rates.
-Murray is a Texan native, and graduate from St. Edward's University with a Bachelor's degree in Finance.
About Austin Tenant Advisors:
Austin Tenant Advisors provides professional retail, office, warehouse, and commercial realty services to businesses throughout the Austin area and those out of state companies seeking to open and Austin office. Its team of highly skilled real estate agents and associates have a complete knowledge and understanding of the Austin commercial real estate market. The staff prides itself on helping businesses in Austin find the best location to buy or lease at the most affordable rate. Austin Tenant Advisors helps its clients with all aspects of buying or leasing commercial property, including searching for prime locations, scheduling tours, negotiating with the selling or leasing agent, and working with the landlord. For more information about Austin Tenant Advisors call 512-861-0525 or visit them online at http://www.austintenantadvisors.com.