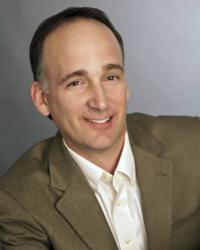 We are elated Gov. Brown signed this bill. We work vigilantly to support families in getting the Behavioral therapy that is an essential health treatment for children with autism. This new law will make a dramatic change in the futures of so many children
Culver City, CA (PRWEB) October 19, 2011
Autism Spectrum Therapies (AST), extends a sincere thank you to Governor Jerry Brown for signing the Autism Insurance Bill, SB 946 into law this past weekend. The bill will provide essential resources to family's struggling with the financial burden of autism related treatments. AST is also happy to announce that as a result of this legislation we can accept insurance payments for most ABA related therapies.
From its inception, AST served as a compassionate advocate for families navigating the challenges of autism. AST is guided by the principle that the best results are achieved with family focused programs and hands on parental involvement grounded in Applied Behavior Analysis (ABA) overseen by highly experienced and trained clinicians. AST is passionate about its work and dedicated to its mission. This passion and dedication continues to earn AST recognition as an innovative, world-class agency with the highest level of ethics and clinical standards.
In response to Gov. Brown's approval of the Autism Insurance Bill Dr. Frea stated, "We are elated that Gov. Brown signed this landmark bill into law. We work vigilantly with Insurance companies to support families in getting the Behavioral therapy that is an essential health treatment for children with autism. This new law will make a dramatic change in the futures of so many children."
About Autism Spectrum Therapies
Autism Spectrum Therapies (AST) provides autism therapy services based off of the latest Applied Behavioral Analysis research and findings. AST is able to tailor their programs to best fit the needs of individuals with autism, their families, school districts and communities.
AST's autism therapy programs are based on scientifically-proven methods designed to develop language and social skills within developmentally-appropriate play activities and natural family routines. As the child grows, the autism therapy program expands to incorporate other play and social opportunities available at school and in the wider community.
AST is very proud of their educated and experienced staff that is devoted to providing excellent support services and programs. With over a dozen PH.D's, and more than 60 board certified behavior analysts, AST has a strong presence in the autism therapy community.
You can learn more about AST at http://www.autismtherapies.com or on Facebook & Twitter
###