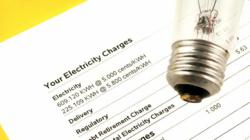 At Electricity Wizard, we are doing our part by constantly reviewing the best prices on offer from a range of electricity retailers - not just one or two
(PRWEB) August 14, 2012
Australians' electricity bills have risen greatly over the last few years, and the controversial Carbon Tax introduced on July 1, has taken much of the blame, albeit misplaced. Alan Belkin, CEO of electricity price comparison service, ElectricityWizard.com, believes that the Prime Minister, Julia Gilliard, is justified in calling to account the various State Governments for their part in the price rises.
In the States where electricity network services remain state-owned, New South Wales, Queensland and Western Australia, government figures show revenue gains of 40, 16 and 200 percent respectively since 2009-10.
"These three states are our largest, and their need to supply essential services like electricity to often very remote areas, is a huge financial burden on them, and is an area in which they have invested heavily in recent years" said Mr Belkin. "But whether the infrastructure and maintenance of supply would be more efficiently delivered by private enterprise is a debate that needs to take place, and I believe Ms Gillard has preempted this in her speech."
"Australians have been very reluctant to accept privatisation of state-owned instrumentalities, believing that without regulation, increased in prices have usually followed' continued Mr Belkin. "But following Ms Gillard's speech, the chairman of the Australian Competition and Consumer Commission (ACCC), Rod Sims, weighed in on this."
Mr Sims said: "With the private sector you do get better processes for control over capital expenditure and operating expenditure. They're also much more focused."
"The link that some people have between privatisation and price increases is partly manufactured by the way some entities have been privatised in the past - it doesn't have to follow.''
Mr Belkin has been a campaigner for delivering better electricity prices to Australian consumers for several years, and while he acknowledges that the Carbon Tax has without doubt contributed to increases since July 1, it is the cost of 'poles and wires' that has had the biggest impact on rising electricity prices.
"The debate will be an interesting one, and will rest on the ability of private enterprise to provide vital infrastructure more efficiently, to deliver cheaper energy to retailers, and at the same time contribute vital funds to the State purse" said Mr Belkin.
"At Electricity Wizard, we are doing our part by constantly reviewing the best prices on offer from a range of electricity retailers - not just one or two - in an effort to ease the electricity price burden on Australian consumers" he concluded.
Electricity Wizard information on getting better electricity prices is available at ElectricityWizard.com.au
About Electricity Wizard
Electricity Wizard's mission is to provide an easy way to find a better deal in your area. Its free comparison service has been used by over 50,000 Australians to compare rates and plans, and get a deal that best meets their needs.
The Australian gas and electricity market is one of the most competitive in the world - with dozens of companies, making it extremely difficult to know if you're choosing the right plan for you.
When consumers contact Electricity Wizard, one of their friendly Australian staff will assess their current rates and plan, and recommend better options for their home or business from their range of preferred partners.
Best of all, the service is completely free. To find a better deal on your energy bills, in minutes, visit electricitywizard.com.au