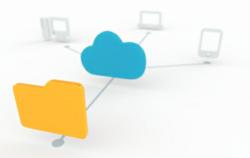 The new system now provides an easy way to access important information as well as building a sense of community throughout the organisation
(PRWEB) May 31, 2012
Says Florian Stotz, CEO of Tropixel, "Using WordPress is not a very common practice when it comes to intranets, but we felt that most out of the box systems come with so much unnecessary functionality, that by the time you strip it all away and optimise it for the client you've spent a lot of money and you're still relying on third party product capabilities. Wordpress gives us a rock solid platform which we have full control over how it works and the client reaps the benefits."
A key priority for the system was that it be easy for people across the business to use, including those who are non-technical. Features include powerful a search functionality and a structure that allows simple and very intuitive information delivery.
Another important benefit is that the backend of the intranet is very similar to the backend of their soon to be released On Track Community Programs website, which also uses WordPress, meaning staff require minimal support and training to update it.
Says Stotz, "Before engaging Tropixel the On Track Community Programs intranet was a laundry list of largely static links organised in a folder system which only a system administrator with high IT knowledge could manage. Most of the content had grown organically over time with very little structure and in some instances was out of date. The new system now provides On Track Community Programs staff with an easy way to access important information as well as building a sense of community throughout the organisation and best of all it can be updated by staff who have very little IT knowledge."