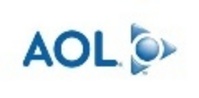 AOL's global expansion is gathering momentum with our launch in this key market
SYDNEY, Australia (PRWEB) February 6, 2008
AOL is a leading provider of Web services with 237 million unique visitors worldwide. The launch of AOL Australia furthers the company's global strategy to have a presence in 30 countries by the end of 2008.
"AOL's global expansion is gathering momentum with our launch in this key market," said Maneesh Dhir, Executive Vice-President, AOL International. "The Australian online market has seen rapid growth and will continue to do so as broadband uptake increases. With our strong product offering and backed by our partners, all of whom are leaders in their field, AOL is set to make a difference in the Australian online experience."
Dhir added: "As a global Web-based, advertising supported company, AOL is focused on products and programming leadership, and with our prior experience in the Australian market, we believe we have a strong framework which will form the core of our content-rich offering to consumers and advertisers."
AOL has a global association with HP in 30 countries and is now extending this partnership to Australia. Through this partnership, AOL offers co-branded, localized versions of its portal, toolbar and search on HP desktops and notebook PCs sold worldwide.
AOL has a content-supply agreement with Fairfax Digital, Australia's leading provider of online news and has partnered with Tempest Media, Australia's largest online advertising network.
Features of the AOL Australia website, http://www.aol.com.au:
The AOL Australia website offers online consumers a wealth of free content and services, including:
-- Mail: AOL's e-mail service with industry-leading spam blocking, powerful virus protection and unlimited storage.
-- AIM: The full integration of AIM (AOL Instant Messenger) with the e-mail product, which lets AOL e-mail users share pictures, videos, files, and folders with friends via multiple concurrent conversations and identities.
-- Media: The Winamp Media Player, with unique streaming content as well as remote functionality to enjoy media on various platforms.
-- Search: AOL Search includes enhanced web and image search powered by Google.
-- Video Search: The world's leading video search engine, Truveo.com lets users quickly search and browse through tens of millions of videos from thousands of sources across the web.
-- Content: Channels featuring relevant news, sports and entertainment.
-- Toolbar: AOL Toolbar allows easy access to AOL services from anywhere on the web.
About AOL
AOL(R) is a global Web services company that operates some of the most popular Web destinations, offers a comprehensive suite of free software and services, runs one of the largest Internet access businesses in the U.S., and provides a full set of advertising solutions. A majority-owned subsidiary of Time Warner Inc. AOL LLC and its subsidiaries have operations in the U.S., Europe, Canada and Asia. Learn more at AOL.com.