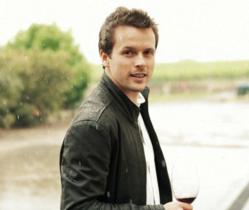 The Australian internet marketing scene continues to be one of the most progressive in the world
Melbourne, Australia (PRWEB) March 15, 2012
An increasing number of people profess to being Australian internet marketing experts, but few have the courage to back up this claim as David Jenyns has now done. David has just launched a new website, AustralianInternetMarketing.com, which hosts a free seven part video course that covers topics that are key to the promotion of a successful online business.
The course comprises:
Website usability
Website SEO
Google Maps
Email List
Video Marketing
Social Media
Press Release
In a step by step way, Jenyns, the brains behind search engine optimization company Melbourne SEO Services, uses his skills in online video marketing to take visitors on a video journey into the world of internet marketing. He explains sometimes complex strategies in easy to understand ways, and shows how they will help to launch and grow a business online.
"The Australian internet marketing scene continues to be one of the most progressive in the world, and the opportunities for businesses to learn how to be successful online continue to grow" said David.
He continued, "Through AustralianInternetMarketing.com I hope to help more and more Australians to bring their offline business online, and to establish internet-based businesses."
The course is available free, and without further commitment, online at http://www.australianinternetmarketing.com/
About Melbourne SEO
MelbourneSEOServices.com is a full service search engine optimization (SEO) consultancy, based in Australia, but with a worldwide client base.
Known for being at the cutting edge of strategic SEO practices, the company delivers a growing suite of services including: on-page and off-page search engine optimization, article distribution, Google Places listing, SEO press release service, web video production and one-on-one consulting.
Melbourne SEO Services Director, David Jenyns, has, over several years, built a team of experts who are niche experts to support the business, and who share his ethos for ethical, professional internet marketing.
More about David Jenyns at http://www.australianinternetmarketing.com/about