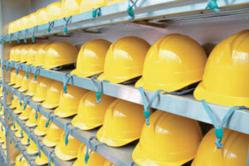 in these uncertain times, no job is safe
(PRWEB) September 22, 2012
After facing the recent Global Financial Crisis, many Australians have had to come to terms with the hard reality that jobs and financial stability are no longer secure. Two of the world's largest mining companies recently announced that hundreds of employees will face termination in the coming months.
Between the two, more than 900 employees will be left without jobs. With such wealthy and successful companies having to cut jobs, many more Australians face a nervous wait and are asking themselves if these job cuts were necessary? Both companies have gone on the record as stating that the job cuts were essential due to increased costs, declining prices and the resilient Australian dollar.
With an unpredictable economy and a more than unstable workforce, it has never been more important for Australians to protect themselves from financial hardships. The recent good news of lower interest rates is making now a good time for workers to invest in their future, by re-evaluating their finances. Employees within the coal mining industry should be aware of the possibilities of unemployment, along with the aftermath of such a life changing occurrence. Losing your most valuable source of income could lead to foreclosure of your house, an unstable home environment or the inability to provide for your family.
Experts are laying much of the recent downfalls within the coal mining industry upon the government. The intensifying royalties of coal mining have been cited as one of the major contributing factors for job losses. While the mining industry has always been known for providing much of the prosperity and stability for Australia's import and export trade, the government must realise that it is not an endless supply of wealth. Continuing to increase royalties and various prices within the industry will ultimately lead to further job cuts.
During the coming months it is likely that more employees will be made redundant, both within the mining industry and varying workforce's across Australia. Other major organisations are following the lead and have also announced that the recent rises in costs will not fare well with their business, forcing these companies to also resort to job cuts to sustain a profitable financial future.
Since the Global Financial Crisis,many influential organisations have announced that any unprofitable operations would be subject to closure. These policies were implemented to secure the future of the organisation, ensuring that the industry remains to be profitable and beneficial for Australians. With uncertain financial times ahead for many Australians, it is time to take action, in order to stabilise your future. With large organisations required to enforce job cuts and closure of operations, it is clear that in these uncertain times, no job is safe.
This article was brought to you by Fox Symes. If you have recently lost your job and are experiencing difficulty managing multiple debts, Fox Symes debt consolidation could be the solution. To find out if debt consolidation is right for you, visit their website here: http://www.foxsymes.com.au