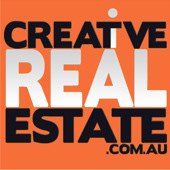 We're in the business of solving problems for people, so we try and do what it takes to make that happen
Sydney, Australia (PRWEB) February 06, 2013
The thought of buying or selling a property sight unseen would have seemed impossible not so long ago. But according to Australian property investment strategist, Rick Otton, the advent of Google maps and other forms of technology have made remote marketing and investing increasingly popular among time-poor investors.
Mr Otton is an internationally renowned businessman, author and motivator. He is best known for his non-traditional Creative Real Estate investment strategies, supported by his book and seminars under the 'How to Buy a House for a Dollar' banner.
"We're in the business of solving problems for people, so we try and do what it takes to make that happen," said Mr Otton in the podcast.
Long distance property transactions
Special guest on the iTunes podcast, Melbourne-based Sheree Becker, said she had been employing Mr Otton's techniques for about seven years, so successfully that she eventually abandoned her full-time job as an IT project manager.
She said as a dedicated real estate entrepreneur, her typical day involved searching for potential purchases and private sellers on the Internet, phone networking and meeting real estate agents. For Sheree it was a natural progression to Mr Otton's remote property investing techniques, in which she now specialises.
"I'm doing one such deal right now in Tasmania, actually," Ms Becker explained.
"A seller rang me after seeing one of my rent-to-buy signs. She wants to use the rent-to-buy strategy as a way to sell her house. I've never met her and never seen her house, but I've already got a few buyers I know who are interested" she explained.
"What happens then is the buyers go over and look at the seller's house with the seller there. Any questions about renting to own, how it works and prices are referred to me, while anything to do with the actual house and its features are answered by the seller" continued Ms Becker.
Financial Deposit for Security
Mr Otton said once buyers were interested in a particular house, things could move swiftly as financial transactions were not hindered by the complexities of a traditional bank mortgage. Deposits could be made and buyers able to move in within a matter of days, or even weeks.
He said the beauty of his Creative Real Estate strategies was the flexibility and versatility that property investors had in each situation.
"You just design 'the piece of paper' to fit all the different situations that come up," Mr Otton said.
The free full podcast can be heard now on iTunes at CreativeRealEstate.com.au .
About Rick Otton
Rick Otton has spent decades making money by snapping up inexpensive real estate and putting it to work building wealth. Now, he's teaching other Aussies how to do the same. He is the founder and CEO of We Buy Houses, which operates in the U.S., U.K., Australia and New Zealand putting his strategies to work every day.
Otton got his start in alternative real estate investment in 1991 and within a year acquired 76 properties. In years after, he made a fortune using his low-risk, high-reward strategies to inexpensively acquire real estate.
Now, Otton wants to share the wealth by sharing the wisdom, teaching us how to buy and sell real estate without cutting banks and other middlemen in on the deal.
Otton has been featured in a variety of television programs and magazines, including Today Tonight, A Current Affair, Australian Property Investor and more.
More real estate podcast information can be found at CreativeRealEstate.com.au