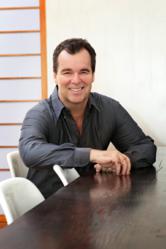 In the current economic climate, buyers are cautious about going into debt with traditional bank mortgages
Sydney, Australia (PRWEB) January 11, 2013
In pulling together the program for his 2013 How To Buy A House For A Dollar one day property investment seminars across Australia, Rick Otton, has announced that he will include more strategies for those who are struggling to sell their homes for the prices they want.
This decision, he says, has been prompted by the release last week of the latest RP Data/Rismark Home Value index that shows that 2012 was the second consecutive year in which prices in Australia have fallen.
"When sellers find that they cannot sell their homes - the ones they live in, investment properties, or holiday homes - they believe they have limited options" explained Mr Otton. "Depending on their circumstances, a real estate agent will likely suggest lowering the price to 'meet the market'. Some will do this, others will take their homes off the market rather than dropping the price."
"And of course, there are those people who, for a variety of reasons, find themselves in a situation of mortgage stress, where even the recent interest rate cuts have not compensated for the increased cost of living" continued Mr Otton. "There is a growing number of Australians who, because they borrowed a large percentage of their home's value, now find that as home values have dropped, they owe more on their mortgage that the property is worth."
The RP Data/Rismark Home Value index shows that home prices across the country have, on average, dropped by 0.4 per cent in 2012, making them 5.7 per cent lower than the top of the market in November 2010.
"In the current economic climate, buyers are cautious about going into debt with traditional bank mortgages" said Mr Otton. "So they are opting to rent instead, and a supply and demand situation has been created that has seen rents rise."
"For property investors, however, especially when they use my strategies, the situation is much better, and at each Seminar we will explore those opportunities as well. In fact by learning to think outside the box, attendees will learn how to bring home sellers together with home buyers - in ways that benefit both."
Details of the seminars are available at HowToBuyAHouseForADollar.com.au
About Rick Otton
Rick Otton has spent decades making money by snapping up inexpensive real estate and putting it to work building wealth. Now, he's teaching other Aussies how to do the same. He is the founder and CEO of We Buy Houses, which operates in the U.S., U.K., Australia and New Zealand putting his strategies to work every day.
Otton got his start in alternative real estate investment in 1991 and within a year acquired 76 properties. In years after, he made a fortune using his low-risk, high-reward strategies to inexpensively acquire real estate.
Now, Otton wants to share the wealth by sharing the wisdom, teaching us how to buy and sell real estate without cutting banks and other middlemen in on the deal.
Otton has been featured in a variety of television programs and magazines, including Today Tonight, A Current Affair, Australian Property Investor and more.
You can learn more about Otton and how to invest in residential real estate without using banks at HowToBuyAHouseForADollar.com.au