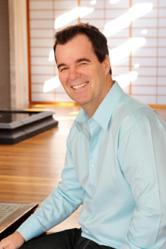 Those who attend with an open mind will be blown away by the simplicity of the strategies I will be offering
Sydney, Australia (PRWEB) January 29, 2013
Real estate expert, Rick Otton, is giving aspiring Australian property investors a sneak peek at his action-packed agenda for the 'How to Buy a House for a $1' seminars he is hosting in four different cities throughout February 2013.
He has unveiled the list of 25 creative real estate strategies he will be covering during each of the events.
They include: mentoring property investors on how to buy a property for $1 without a deposit or bank; revealing the secret to buying multiple properties using 'little of your own money'; and 'The A to Z of No Money Down Deals, which will have you owning 1-5 Homes … then my supercharged advanced secrets which will take you from 5 homes to 50'.
"During the training seminars, participants will also be offered other proven strategies and techniques on everything from the psychology of negotiating transactions and tripling rental income on property investments, to weathering the storm on interest rates," Mr Otton said.
"Those who attend with an open mind will be blown away by the simplicity of the strategies I will be offering."
Each one-day training seminar is normally valued at almost $1,600. But Mr Otton is offering them at no charge as part of his personal mission to transform the way Australians buy and sell properties, and create long-term personal wealth.
Success stories
Mr Otton's creative real estate strategies have been successfully adopted by students from different parts of the world, including the U.K., U.S., Australia and New Zealand.
For example, former Queensland-based developer, Mr Kelly, made a $37,000 profit after investing only $1.
"I bought a property for $1. I made $10,000 up-front deposit, $440 per month positive cash flow and my back end profit is $27,000 … Learning Rick's strategies I developed skills, now I know where I'm going and why I'm doing it and how I'm going to get there," said Mr Kelly.
Another couple, the Donaldsons, also from Queensland, completed Mr Otton's creative real estate strategies course said: "We bought a property without a bank loan, we made $10,000 up-front deposit, $800 per month positive cash flow and our back end profit is $70,000."
Mr Otton's special one-day Australian real estate investing seminars (to be held in Sydney, Brisbane, Melbourne and Perth in February 2013) will include live demonstrations, interactive exercises and activities, case studies and lessons in cutting-edge strategies.
For more information visit http://HowToBuyAHouseForADollar.com.au
About Rick Otton
Rick Otton has spent decades making money by snapping up inexpensive real estate and putting it to work building wealth. Now, he's teaching other Aussies how to do the same. He is the founder and CEO of We Buy Houses, which operates in the U.S., U.K., Australia and New Zealand putting his strategies to work every day.
Otton got his start in alternative real estate investment in 1991 and within a year acquired 76 properties. In years after, he made a fortune using his low-risk, high-reward strategies to inexpensively acquire real estate.
Now, Otton wants to share the wealth by sharing the wisdom, teaching us how to buy and sell real estate without cutting banks and other middlemen in on the deal.
Otton has been featured in a variety of television programs and magazines, including Today Tonight, A Current Affair, Australian Property Investor and more.
More information about the series of open-to-the-public Australian property investment seminars is available at HowToBuyAHouseForADollar.com.au