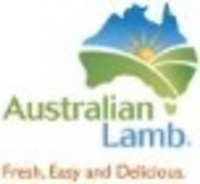 WASHINGTON (PRWEB) January 10, 2008
A new generation of diners is crafting culinary experiences through experimentation with small-portioned meals. The trend is hitting hard at leading restaurants across the country, as it provides adventurous eaters the opportunity to dabble in several flavors rather than committing to a solitary entree. In a study conducted by Australian lamb, they discovered that although inexperienced diners are interested in trying lamb, they see an expensive lamb entree as risky. Tapas-size portions of Australian lamb provide a chance to sample and discover its mild, tempting flavor.
Epicureans can watch the sizzling bar food trend unfold with Australian lamb at popular eateries across the country, including: Brad Farmerie's Public in New York City, Vikram Garg's Indebleu, Washington, D.C., Michelle Bernstein's Michy's in Miami, Josiah Citrin's Melisse Restaurant in Santa Monica and Lemon Moon in Los Angeles, Josie le Balch's Josie Restaurant in Los Angeles, Jimmy Bradley's The Red Cat and The Harrison in New York City, Jason Wilson's Crush in Seattle, Andrew Ormsby's Tucker Restaurant in Dallas and Chef Randy Zweiban's Nacional 27 in Chicago.
Enticing petite dishes aren't just for dining out - foodies can replicate restaurants' Australian lamb dishes with ease in their kitchens! For recipes, home cooks can go to the consumer section of http://www.australian-lamb.com and order a free copy of Easy Anyday, an Australian Lamb recipe book offering up appetizer and entree-sized ways to serve impressive yet effortless dishes, including small plate meals like Australian lamb Nicoise salad and savory Australian lamb Panini with fresh beet relish.
Australian lamb can make any meal, or even a happy hour appetizer, exceptional.
The naturally mild and delicious taste of Australian lamb is widely available to restaurants, chefs and consumers throughout the US. It is packed with protein and nutrients and raised on grass with no artificial additives. Vacuum-packed for freshness, Australian lamb is truly the best nature has to offer.