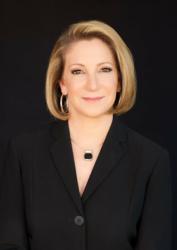 New York, NY (PRWEB) April 08, 2013
Susan Tardanico, founding partner of the Authentic Leadership Alliance and Executive-In-Residence at the Center for Creative Leadership, will be the closing keynote speaker at "Enterprising Women 2013," a leading forum for entrepreneurial businesswomen, on April 11.
Tardanico, a former senior corporate executive and television reporter and anchor, will give conference attendees insights and strategies to become stronger leaders of their organizations, their businesses and their lives.
"I look forward to closing the conference with a dose of inspiration and motivation, encouraging attendees to step into their power and make conscious choices to lead with clarity, conviction and a firm grounding in who they are," says Tardanico, who speaks around the country about leadership, communication and personal and organizational transformation.
Tardanico works with C-suite executives around the country, helping them and their teams communicate and lead more effectively. Prior to founding the Authentic Leadership Alliance (ALA), she spent 23 years in corporate America, most recently serving as Corporate Officer and Vice President of Communications for Textron Inc., a $14 billion multinational corporation. Prior to her corporate career, she was a Boston-based broadcast reporter and anchor. In addition to her executive roles at ALA and CCL, Tardanico writes for Forbes.com and is on the adjunct faculty of New York University.
The Authentic Leadership Alliance is a leadership and communications consultancy that advises and coaches C-level executives and their teams at Fortune 500 corporations, private companies, government entities and nonprofit organizations. http://www.authenticleadershipalliance.com.