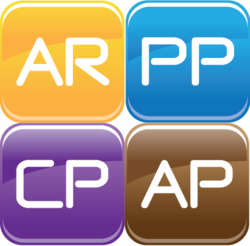 The goal of the Traffic Shapers team is to develop new sources of traffic for online marketers. ArticlePond and AuthorPond are important properties for online marketers.
Ferndale, Washington (PRWEB) December 31, 2011
Traffic Shapers, the company behind popular online reputation management sites PeoplePond and CompanyPond announces the consolidation of its platform to allow users to maintain both personal and corporate profiles from a single interface. Traffic Shapers has added two additional properties to their SEO eco-system--AuthorPond and ArticlePond.
Authors can now create rich profiles gaining desired online visibility for themselves and their books, AuthorPond being carefully honed to maximize search engine visibility for Authors.
ArticlePond introduces several benefits to article writers that are uncommon to the article distribution industry. Articles distributed through ArticlePond offer marketers the ability to embed hyperlinks within the body of the article. Marketers may also choose multiple categories for distribution. These features are made possible because of ArticlePond's ability to bring these articles into conformance as required for syndication. All articles submitted to ArticlePond undergo editorial scrutiny prior to publication.
The development team includes the core team that spent a decade developing the first search engine optimized press release platform and creating new opportunities in direct-to-consumer news distribution. The Traffic Shapers team has applied its collective expertise to create a SEO platform exclusively for people and personal brands. AuthorPond profiles and ArticlePond articles are expected to rank well in the search engines, giving their associated social media content organic increase in online visibility.
Search marketers are encouraged to register their accounts and submit content while these properties are in beta launch in order to maximize visibility while the service is free.
About Traffic Shapers, LLC
Traffic Shapers, LLC has developed network of Web sites created by a team of pioneering developers led by Internet visionary David McInnis. McInnis is best known for founding the first direct-to-consumer news service which changed the way the world uses press releases. PeoplePond, CompanyPond, AuthorPond and ArticlePond are all part of the Traffic Shapers network of Web sites.
###