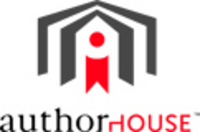 Bloomington, IN (PRWEB) February 17, 2009
Bloomington, Ind. -- AuthorHouse, the leading provider of self publishing, marketing, and bookselling services for authors around the globe, has announced its top ten best-selling books for January 2009, according to Nielsen BookScan data.
1. The Fragile Mind: How It Has Produced and Unwittingly Perpetuates America's Tragic Disparities, by Jarik Conrad; (Current Events). Race has always been an emotional and contentious subject in America. Dr. Conrad provides a refreshing perspective that goes beyond news program sound bites and newspaper headlines to tackle some difficult questions.
2. Bible Promises for Soldiers, by J.M. Barnes; (Religious). This book is a must-read for soldiers and those in other branches of the military who are facing or who will face a deployment. It examines the role of the soldier from a biblical perspective.
3. The Falling Rainbow, by Jing Suh; (Fantasy). A promising love that is quickly shattered poisons Samantha's heart and introduces a confusion that causes her to believe the unimaginable.
4. No More Secrets, by Derrick Wilson; (Fiction). Miles gets mixed up in business with some Mafia bosses. The entire time he thinks he's working for the government.
5. Straight Talk for Teenage Girls, by Annette Fuson; (Advice). Sensible ideas and information on subjects that all girls must face as they mature. The book gives girls a variety of answers to help them face pressures from friends, boys, and life.
6. Getting Dressed from the Inside, by Christopher Johnson; (Inspirational). Motivational speaker shares his tips for success in life.
7. Playing School: A Teacher's Account of Daily Classroom Struggles in Our Inner City Classrooms, by Dean Caputa; (Fiction). The author offers a fictional account of his experiences in Louisiana's classrooms.
8. The Reiki Teacher's Manual: A Guide for Teachers, Students and Practitioners,
by Tina Zion; (Educational).The standard for excellence in Reiki education and instruction; it will enrich the classes that current teachers are giving and gives the new teacher confidence and pride when providing that very first class.
9. Winter Games, by John Lacombe; (Fiction). In the frigid mountains of North Korea, trained assassins, dark geniuses, government super-agents, elite soldiers, and drug kingpins are thrown together in a ferocious fight to the death.
10. One of the Gang: Nurturing Children with Food Allergies, by Gina Clowes; (Parenting). Families of children with food allergies know that this invisible condition requires constant vigilance. The necessity of keeping these children safe cannot be overstated; their emotional well-being is equally important.
These titles, and the complete AuthorHouse library, are available for purchase through the online AuthorHouse bookstore at http://www.authorhouse.com/BookStore/BookHome.aspx. To learn how to publish a book, log on to authorhouse.com or call 888-519-5121 today.
About AuthorHouse
AuthorHouse, an author services brand of Author Solutions, Inc., is the leading provider of indie book publishing, marketing, and bookselling services for authors around the globe. Committed to providing the highest level of customer service, AuthorHouse assigns each author personal publishing and marketing consultants who provide guidance throughout the process. Headquartered in Bloomington, Indiana, AuthorHouse will release its 60,000th title in spring 2009. For more information, or to publish your book, visit http://www.authorhouse.com, or call 1-888-519-5121.
###