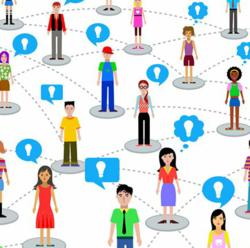 With little time left to join, Authority ROI can easily be touted as the most innovative and effective program Digital Marketer has ever produced.
Austin, TX (PRWEB) April 03, 2013
Authority ROI will shut its doors to the general public on Wednesday, April 3, 2013, as Digital Marketer works to devote time and attention to those already registered as users of the new program.
Since its launch, Authority ROI has established a large community of members creating real authority properties out of their ordinary blogs and websites. The effective techniques advised by Digital Marketer are transforming previously unpopular sites into traffic-generating, recognizable online destinations.
Digital Marketer noticed that for the past several years, blogging has been reduced to an ineffective and sometimes costly practice, one that doesn't produce a real benefit for the content creator or the reader. The amount of time and energy put into a blog should have positive returns, but Digital Marketer knows that's often not the case with the average, everyday blog.
Authority ROI is changing that perspective, and putting bloggers and website managers into a business frame of mind. Only then can they implement real, authority-building techniques that can boost a site to the top of its category. "Blogs using the Authority ROI system are becoming real leaders in their niche, and being viewed as expert sources of quality content," said Digital Marketer.
Gathering other people's content, using their influence to generate traffic and attention, and following a path towards monetization will push any previously unknown site into the top of their specific field.
The Authority ROI formula takes into account all the available aspects of an authority site and shows people how to meet all the requirements of a site both search engines and online readers will enjoy. Folks are finding ways to help people navigate through their sites to find meaningful, quality content that helps lead to traffic, social reach, and eventually a profit strategy.
Even those blogging purists who believe their content alone will do the trick can benefit from the advice in Authority ROI, and discover the tricks that can bring online recognition to their site.
Design techniques, contributor strategies, web metrics, and editorial decisions are all suggested by Authority ROI. It even serves as a complete site-development service, in which Digital Marketer experts themselves will personally help a user create their own authority property from scratch.
Digital Marketer releases informational and educational materials to help businesses and entrepreneurs gain insight and information on the trends, data, and strategies that can take them to the top of their industry. Through their RAW Training courses, strategic plans, blogs, newsletters, site reviews, and Special Reports, Digital Marketer supercharges every single marketing campaign it touches. For more information, visit DigitalMarketer.com.
With little time left to join, Authority ROI can easily be touted as the most innovative and effective program Digital Marketer has ever produced. Find out more about the program before it closes by visiting AuthorityROI.com.