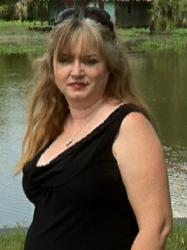 I truly hope you enjoy reading my books as much as I have enjoyed writing them.
New Orleans, LA (PRWEB) September 08, 2012
David is the perfect hometown boy: raised in Hope, he grew up a friendly and familiar face to those who know him. Though his friends and neighbors are unaware of it, something cold and deadly is lurking just beneath the surface of David's carefully created façade, and it's about to break free.
David's rage has planted itself firmly in the psyche of the residents of Hope, and he knows that now is the perfect time to let them see what he is capable of. Considering the women he tortures and kills to be his 'masterpieces', David has just found his objet d'art in the one woman who is determined to see him behind bars.
Beautiful, tough, and determined, Detective Jordan Sanders has hit a wall in the search for the serial murderer. The FBI has just been called in to assist the hope police with the case, and they've sent Agent Alex Hamilton to do the job. In the midst of their hunt, Detective Sanders and Agent Hamilton find themselves falling for each other as chaos ensues all around them. What Detective Sanders doesn't know is that the killer knows that she is searching for him, and is just waiting for the perfect time to make his move… Lovers of the genre will be caught in the web of this suspenseful thriller, now available on eBook for readers everywhere.
Mary Reason Theriot
Louisiana-native, Mary Reason Theriot has lived in various states with her husband's United States Coast Guard career. Until being diagnosed with Multiple Sclerosis in 2001, she worked in the legal field. Encouraged to write by her youngest child, she calls writing "great therapy for my own personal fight against MS." The Hideway is her debut novel.
Follow Mary Reason Theriot on Twitter @Mktheriot.
Read Mary Reason Theriot's blog at http://maryreasontheriot.me/.
View Mary Reason Theriot's YouTube channel at http://youtu.be/9g-9BeO3r9w.