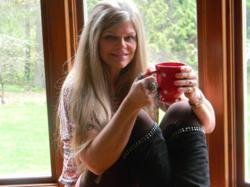 Calling it "refreshing and new" and "completely engrossing", readers are finding Transition "impossible to put down.
Woodinville, WA (PRWEB) September 22, 2012
Introducing readers to the Chimera, a race so old that humans have relegated it to myth, Transition is the story of Develon Cole, a Chimera searching for his sodalis, or soul mate. He believes he has found her when he begins sharing intense and romantic reoccurring dreams with Shelby, a young woman who is attending her second year of college at Washington University. However, when he learns that Shelby is human, he must wait for the right moment to tell her who he really is.
Shelby, on the other hand, is unaware of Develon's very real presence in her life. Thinking she needs some time away from her reoccurring dreams of the same mysterious, handsome man, she takes a weekend holiday with a close friend. When disaster strikes the cabin they are staying in, the young women must search for help – leading Shelby straight into the arms of Develon, the one she's been dreaming about for months.
Shocked and confused, Shelby learns about Develon's past, only to begin questioning her own. When they realize that they are being followed by hunters of Develon's Chimera race, they must learn who Shelby really is and where she fits into this brand new world before it is too late. Develon's life depends on his ability to save Shelby's, and when Shelbyis taken by another Chimera, it is up to him to find her.
A romantic adventure that weaves myth and reality seamlessly together, Transition is a brilliantly written, utterly enchanting, and one-of-a-kind debut novel that will have readers everywhere eagerly anticipating the second installment to this wonderful new series.
Megan S. Johnston
Megan S. Johnston is a freelance writer and entrepreneur living in the Pacific Northwest. In addition to writing fiction, she runs several family-owned and operated businesses, which she started over twenty years ago. She is an avid reader of paranormal romance and a member of the Pacific Northwest Writers Association. She has four children and seven grandchildren and lives with her husband and two dogs in Washington. Transition is her début novel.
For more information on Megan S. Johnston, please visit http://megansjohnston.com/.
Connect with Megan S. Johnston on GoodReads at http://www.goodreads.com/author/show/6003257.Megan_S_Johnston.
Visit the author's blog at http://MeganSJohnston.wordpress.com.