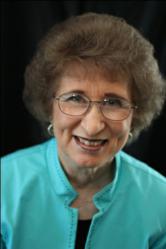 Many satisfied readers loved Tessa when the books were first published in the 90s; I'm confident a new legion of readers will feel the same way.
Tulsa, OK (PRWEB) July 06, 2012
Author and novelist, Norma Jean Lutz announced the re-release of Tulsa Tempest, the first title in a four-book series set against the backdrop of the 1921 Tulsa Race Riot.
The 1921 Tulsa Race Riot, considered one of the worst in American history, destroyed the section of town called Greenwood (so-called because of the main street named Greenwood). The community held the honor of being called the Black Wall Street of America due to the thriving businesses in the area.
The riot that occurred on May 31 and June 1, 1921 destroyed 35-square blocks of residential neighborhoods and scores of prosperous businesses. No official count of those who died, but it's estimated to be in the thousands. It is against the backdrop of this drama that Norma Jean Lutz set her 4-title Tulsa series novels.
Tulsa Tempest
Tulsa Turning
Tulsa Trespass
Return to Tulsa
The series was first published by Barbour Publishing, of Uhrichsville, OH, a standard in the Christian publishing industry.
Tulsa Tempest relates the experiences of a young country girl, Tessa Jurgen, who comes to the teaming metropolis of Tulsa to serve as governess to the children of an oil baron. She is unwittingly thrown into the midst of a simmering cauldron of racial tension.
"Researching story material in my own home town of Tulsa was pure joy," says Norma Jean, veteran author of over 50 published books. "The story of Tessa Jurgen is timeless. Many satisfied readers loved Tessa when the books were first published in the 90s; I'm confident a new legion of readers will feel the same way."
Tulsa Tempest is now available on Amazon Kindle. (Available on all other e-readers within two weeks.)
About Be A Novelist and Norma Jean Lutz
Aspiring novelists wanting to receive support, education, and encouragement can do so by taking advantage of this veteran author's insight, wisdom, and experience. Author of more than fifty published books, writing instructor, and novel critique consultant, Norma Jean has now developed the Be A Novelist Finish-My-Novel Challenge writing course to help beginning novelists. http://www.beanovelist.com/finish-my-novel.html
To receive updated information about the release of Tulsa Tempest, and all of the other upcoming titles from Norma Jean Lutz, click here: http://www.normajeanlutz.com/tulsatempestlp.html