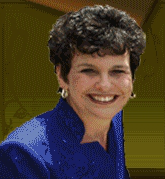 For some reason, tradition has kept the Holy Spirit "boarded up" and as far removed from our lives as possible.
Jackonsonville, FL (PRWEB) April 23, 2012
Victorious Living through the Holy Spirit
Although the Scripture compels believers to be filled with the Spirit, many believers remain confused and tentative concerning His role in modern Christianity.
Patricia begins with Old Testament narratives and continues to the New Testament to help the reader discover who Holy Spirit is and the benefits of partnering with Him.
Patricia encourages her readers to experience the joy of receiving DUIs-Deeds Under the Influence. She explains that we will never have the deeds God intended until we learn to Dwell Under the Influence of His Holy Spirit.
Patricia offers Christians many compelling benefits of living Spirit-filled lives, using Scripture to support their inferences:
1. The Holy Spirit enables you to understand and obey God's laws.
2. God's Gift enriches and blesses every area of your life.
3. He helps you pray more effectively.
4. He helps you to love more deeply.
5. He empowers you to be His effective witnesses.
For anyone looking for a deeper relationship with God or curious to know more about the Holy Spirit, Pentecost Lost is the ultimate guide.
Patricia Holland
Patricia Holland is a minister in the Peninsula Florida District of the Assemblies of God. She is an anointed speaker with a deep love for the Word of God and a passion to make it come alive to her audience. She is a gifted speaker with the ability to captivate audiences while making scripture simple to understand.
For more information, please visit http://www.patriciaholland.org/ .
Read Patricia Holland's blog at http://www.patriciaholland.org/blog.