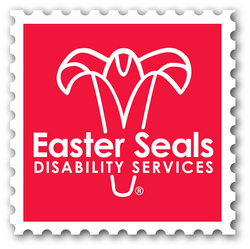 (Vocus) February 10, 2010
The national leading non-profit provider of services for individuals with autism and other disabilities are heading south to north Texas to join local legislators, autism experts from across the country along with other members of the autism community to learn about a monumental local Autism Treatment Program – all as preparation for the upcoming Autism Awareness Month in April.
When: Thursday, February 11, 2010
The presentation starts at 9 a.m. and will end after a tour/observation of the
program and a brief Q&A session.
Where: Easter Seals North Texas, 4443. N. Josey Lane, Ste. 100,Carrollton, TX 75010
Interview Opportunities:

Patricia Wright, PhD, MPH, national director, autism services, Easter Seals
Monica Prather, President/CEO, Easter Seals North Texas
Jennifer Friesen, Vice President, clinical services, Easter Seals North Texas
Shahla Alai Rosales, Dept. of Behavior Analysis, University of North Texas
Accessibility to fifty-plus autism experts
Visuals:

Tour of the Easter Seals North Texas facility including an overview of the Autism Treatment Program, case studies and client stories
Observe intervention first hand and meet the program's Case Managers
About Autism Treatment Program:
Easter Seals North Texas, in collaboration with the University of North Texas, presents an Autism Treatment Program that offers children, ages three to eight, and their families individualized care, including coaching and comprehensive therapeutic interventions.
About Autism:
Autism is a lifelong disability that affects the way a person's brain functions, involving challenges in communication, social skills, and behaviors. While there is no known cause or cure, autism is treatable and people with autism can – and do – lead meaningful lives.
About Easter Seals:
Easter Seals is the leading non-profit provider of services for individuals with autism, developmental disabilities, physical disabilities and other special needs. For 90 years, Easter Seals has been offering help and hope to children and adults living with disabilities, and to the families who love them. Through therapy, training, education and support services, Easter Seals creates life-changing solutions so that people with disabilities can live, learn, work and play. Support children and adults with disabilities at http://www.easterseals.com or http://www.actforautism.org.
Contact: Becky Offill, (708)253-7436, beckyoffill(at)gmail(dot)com
###