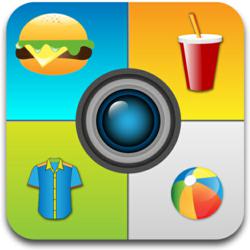 Chicago, IL (PRWEB) October 02, 2012
Special Learning, Inc., the leading global provider of mobile technology applications and educational resources for the autism community, announced today the launch of the latest version of its popular Communicating Basic Needs app (ComApp3) for iPhone devices with a built-in camera. The newest features of this highly innovative app continue to provide advanced ways for individuals with Autism Spectrum Disorder (ASD), or other language deficits to easily and effectively communicate their basic needs and wants using the highest quality images and real voices that are now customizable directly from the user's device.
ComApp3 offers a fully customizable adaptation of its highly effective ComApp, released earlier this year. Using a highly attractive, simple to use icon-based system that adheres to the principles of Applied Behavior Analysis (ABA), the app gives voice to individuals affected by developmental disabilities by allowing them to express simple requests quickly and successfully. This latest version now allows users to personalize their app, not only through the app's online Mobile Dashboard, but also directly from the user's iPhone with the use of the camera on the device, personal photo gallery and a built-in voice recorder. This means that no third party applications are needed to upload images and voice files. Parents and providers can fully customize their devices to their own liking and have the customization, whether from the device or Mobile Dashboard, appear in both locations through the use of the synchronization function. The app focuses on five main categories of food, drink, clothing, toys and emotions.
The third version of Special Learning's mobile communication app also includes the reporting functions offered on the previous versions that track frequency data by category and by individual item. Through the Mobile Dashboard, parents and providers can also run reports to track the frequency data from the device, and, most importantly, save the settings for future use through the synchronization function.
This app was developed under the guidance of Board Certified Behavior Analysts (BCBAs) and organized in a manner found to be successful in practice. The app focuses on five main categories: food, drink, clothing, toys and emotions. The convenience of having this app in a portable device like an iPhone is that it is readily accessible anytime and anywhere without the hassle of carrying around picture cards to communicate. The app is user friendly and intuitive so that all children with ASD, regardless of their level of ability, can learn to use it quickly.
Key features of the app include:

It provides fully customizable items per category
Use of device camera or photo gallery to customize or create a new item directly from the device
Use of the built-in voice recorder to update or create new voice files
High-definition graphics designed to accommodate and fully utilize the iPhone, iTouch and the larger screen of the iPad, making it more engaging and simpler for children to use
Highly intuitive and kid-friendly interface designed specifically for use of children with ASD that offers very simple navigation, making it easy for children to learn and use without a lot of instructions
Versatility to choose between three different photographs of every item in each of the five main categories to allow therapists to teach generalization skills to children that are ready to learn these skills.
Customizable options categories to enable or disable photos in the "Icon Library" to select only those items that are appropriate for their child.
Administrative functions that offer an abundance of other customization features including:
o Four "Voice" options;
o Five "Themes" or backgrounds: default, aquatic, butterfly, creatures, and trucks;
o Two "Picture Size" options: small, and large;
o Ability to choose "Word" or "Phrase" for emotions icons;
o Ability to enable or disable "Item Titles" which appear on top of each icon
To learn more about the app, visit ComApp3.
For more information about Special Learning, visit http://www.special-learning.com/home.
About Special Learning
Special Learning is the leading global provider of autism and Applied Behavior Analysis (ABA) solutions. Special Learning designs mobile applications and educational resources based on clinical evidence-based research to ensure that every person diagnosed with Autism Spectrum Disorder (ASD) is capable of attaining an abundant and fulfilling life. Through its comprehensive web portal, Special Learning provides the global autism community with a range of ABA training and educational products, web-based and downloadable tools and professional services to empower parents, teachers and providers so that they can help individuals with autism move up the skills spectrum intuitively, successfully and affordably. Follow Special Learning on Facebook, http://www.facebook.com/speciallearning, and Twitter, http://twitter.com/speciallearning.