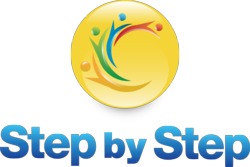 Worthington, OH (PRWEB) September 04, 2012
Step By Step Academy, Inc., a highly regarded nonprofit autism treatment center serving children, adolescents and adults with developmental disabilities, today announced that it will host a community fair in celebration of its 10-year anniversary. The fair is scheduled for September 22 from noon to 5 p.m. at Step By Step's campus at 445 E. Dublin-Granville Road in Worthington, Ohio.
Founded in 2002 by executive director Michele LaMarche, BCBA, Step By Step Academy specializes in the treatment of Autism Spectrum Disorder (ASD) and provides behavioral intervention to individuals and families throughout Central Ohio in a center-based setting.
By offering innovative and ever-progressive behavioral treatment therapies for those needing it, Step By Step has filled an educational gap and quickly become a staple in the community.
The academy provides treatment and educational services to meet the most critical needs of its clients and continues to develop new treatment offerings, such as in-school sessions for several area school districts and an adult day program, to assist individuals in reaching their greatest potential.
"Step By Step has been fortunate to have been embraced by the community it was designed to serve, which has helped it become one of the most widely respected providers of treatment, therapy and education for those with developmental disabilities in the Midwest," said LaMarche. "Step By Step was created as a passion project to provide care and treatment to individuals with developmental disabilities. I'm humbled, yet honored, that the community has so warmly welcomed us and helped us grow and change so many lives."
When first opened a decade ago, Step By Step served just 10 children. Since 2002, it has experienced astounding growth and now serves more than 200 individuals on an ongoing basis with plans to continue expanding. Step By Step started with a staff of 20 and has grown to nearly 200 full- and part-time employees. LaMarche believes the growth experienced at Step By Step is a sign that the services it provides are vital to the community.
The fair is meant to thank and celebrate the community for supporting its work and will feature family activities such as train rides, a bounce house, motorized swings, an inflatable dodge ball court, a climbing wall, a bungee cord sports challenge and an aquarium. Prizes are available for participants. Cost of participation is $15 for a wristband that includes admittance to all rides and inflatable games.
All proceeds will go toward enhancing Step By Step's programs and services. Pony rides and a petting zoo also will be onsite from 1 to 3 p.m. The petting zoo features goats, sheep, llamas, alpacas and bunnies. In addition, concessions and food stands will feature local fare to satisfy the appetites of everyone taking in the fun and games.
"We are extremely excited to host this celebration as a way to say thanks to the community, and to have a little fun," said LaMarche. "We encourage our friends and neighbors to come out and join us, meet the staff, learn more about our new programs and offerings, as well as talk with us and see how we're continuing to grow and improve the services offered at Step By Step."
Members of the community who have questions about attending the Step By Step Academy Community Autism Fair may call Rhonda McIntyre at 614-436-7834, ext. 210.
Step By Step serves children, teens and adults throughout the greater Columbus, Ohio, metro area. For more information about the program or Step By Step, call 614-436-7837 or visit http://www.stepbystepacademy.org.
About Step By Step
Step By Step Academy (SBSA) is a private, nonprofit treatment center for individuals with Autism Spectrum Disorder (ASD). Using its Continuum of Care model, it offers a range of services designed to diagnose the nature and extent of the condition and provide the appropriate treatment and environment across the spectrum for children, adolescents and young adults. In addition to center-based programs, SBSA offers direct services to the community including assessment, intensive behavioral intervention treatment, speech, psychology and psychiatric services, as well as parent advocacy, case management, counseling, and parent and professional trainings. SBSA has several partnerships with local school districts to provide successful behavioral intervention programs directly within a school setting.