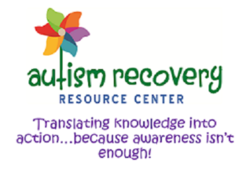 What heals the child heals the family, the school and the community.
Beckley, WV (PRWEB) January 22, 2013
Up to 70% of autistic children suffer from chronic constipation, which can lead to sleep disruptions and aggressive behaviors. Prescription medications can be helpful, but most have an undesirable side effect -- constipation! This creates a vicious cycle of more sleep disruption and aggression. Add to that the statement by the American Academy of Pediatrics, "Medications have not been proven to correct the core deficits of ASD's (Autism Spectrum Disorders) and are not the primary treatment", and what's a parent to do?
A 2010 Consensus Report by Dr. Timothy Buie of Harvard University points out that up to 70% of children with autism may suffer from unsuspected gastrointestinal distress that is responsible for difficult behaviors and night awakenings.
The "Un-Prescription" to the rescue! Our step-by-step 8-week program can help an autistic child or adult normalize bowel habits, sleep through the night and reduce irritability and aggression. It does this by addressing the underlying gastrointestinal problems, not just the symptoms. The "Un-Prescription" is a safe and natural method using digestive enzymes, probiotics and antimicrobials. We see great success with it at our center in about 3 out of 4 patients.
The Autism Recovery Resource Center, Pllc. offers low-cost biomedical treatments for autism. Founded by Dr. Janet Lintala, an autism mother, it serves patients from nine states. She is passionate about helping other families struggling with autism, and donates her time. Dr. Lintala speaks and teaches on a state and national level. She is a featured speaker for Intersect4Kids. Dr. Lintala's book and parent workbook are expected out next year.