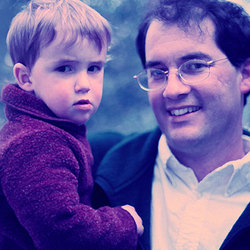 Regardless of the underlying cause of rising rates of Autism, at present, healthcare professionals find themselves called upon to diagnose, assess, and treat these patients and their families at growing rates
Philadelphia, PA (PRWEB) June 17, 2009
HealthForumOnline (HFO), a nationally-approved (APA, ASWB, NBCC, PSNA, CA-BBS) online provider of continuing education (CE) for psychologists, social workers, counselors, nurses and other allied healthcare professionals announces the addition of a new online CE/CEU course, Effective Therapy Techniques for Persons Diagnosed With Autism Spectrum Disorders and Their Families, to the pediatric behavorial medince category of their extensive online CE/CEU resource library.
After reviewing diagnostic patterns in the United States, the Centers for Disease Control (CDC) have recently estimated that between 2 and 6 U.S. children per thousand have an Autism Spectrum Disorder (ASD). Earlier CDC estimates had reported an autism prevalence rate of 4 to 5 children per 10,000 in the U.S. The CDC's most recent prevalence estimates have triggered an ongoing debate concerning the causes for this apparent increase in prevalence. Is it due to an actual rise in prevalence or to other factors such as changes in diagnostic criteria, increased ASD awareness on the part of healthcare providers and consumers, and/or improved diagnostic methods which have led to a gradual drop in age at diagnosis?
"Regardless of the underlying cause of rising rates of Autism, at present, healthcare professionals find themselves called upon to diagnose, assess, and treat these patients and their families at growing rates" remarked Dr. Michelle Rodoletz, co-founder and Director of Continuing Education. Moreover, in light of the relative recency of the clinical and empirical focus on this particular spectrum of disorders, it is imperative that mental health professionals and allied healthcare providers stay abreast of the current and continuously changing research in the field. In particular, it is important that clinicians are aware of the evidence-based behavior management techniques that are applicable to many of the maladaptive behaviors frequently associated with ASDs, as well as the family therapy methods that have been shown to be beneficial for the families of persons diagnosed with ASD.
Toward that end, this online continuing education (CE/CEU) course is designed for health care providers who work in any capacity with patients diagnosed with an Autism Spectrum Disorder (ASD), or with their families as a means to illustrate how these treatment modalities, especially when paired with parent and patient education, can be efficacious for these patients and their families. A secondary goal of this course is to make health professionals mindful of other possible aspects of some of the ASDs, characteristics that extend beyond standard diagnostic criteria and are not included in any symptomatic cluster, some of which may actually be viewed in a positive, adaptive light rather than through a maladaptive, diagnostic lens.
HealthForumOnline understands that busy health professionals need to have fast, convenient and cost-effective resources for state-of the-science education. HealthForumOnline's online CE resource library has 19 categories of topics related to health psychology and behavioral medicine (i.e., ethics, cancer adaptation, women's health, cultural diversity, eating disorders, reproduction/sexuality, aging/gerontology, pediatric behavioral medicine, assessment, chemical dependency, chronic/acute illness, clinical intervention, group therapy, infectious disease, long-term care, neuropsychology, pain management, spirituality, LGBT issues). Psychologists, social workers, counselors, nurses and other allied health professionals can now chose from over 66 courses available online or as downloadable, transportable PDFs. Health professionals can log on and complete CE courses at their own pace, on their own schedule, anywhere they have Internet access. CE certificates can be downloaded, printed and reprinted at any time to meet licensure renewal needs. Lastly, HealthForumOnline notifies customers when their purchased CE course has been updated and enables customers to review these updates for free online even after they have completed the CE activity and generated their CE certificate. In this way, health professionals make a true investment in their continuing education each time they purchase one of our CE/CEU courses.
For more information on this course or a complete listing of titles in our online CE resource library, visit HealthForumOnline.com.
About HealthForumOnline:
HealthForumOnline (HFO) is approved as a provider of CE courses by the American Psychological Association, the National Board of Certified Counselors, the Association of Social Work Boards, and several state professional organizations, including the Pennsylvania State Nurses Association, an accredited approver by the American Nurses Credentialing Center's Commission on Accreditation, and the California Board of Behavioral Sciences. HFO's CE Program's Advisory Committee and authors are comprised of over 60 nationally-recognized experts in behavioral medicine.
###