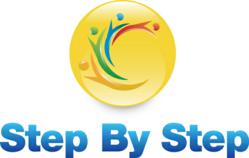 Worthington, OH (PRWEB) October 05, 2012
Step By Step, Inc., a highly regarded nonprofit autism treatment center serving children, adolescents and adults with autism spectrum disorder (ASD) and other developmental disabilities announced today that it will exhibit at the Geneva Centre for Autism International Symposium scheduled for October 24 through 26, 2012, at the Metro Toronto Convention Centre in Toronto, Canada.
Step By Step will host an exhibit at the conference, in booths 36, 37 and 38. The private, nonprofit organization, that has been serving central Ohio for 10 years, is in the process of expanding services beyond central Ohio through a series of new offerings and programs. Participating in the conference allows Step By Step the opportunity to build upon its reputation at an international level as a provider with the highest quality service, training and educational programs for individuals affected by ASD and other developmental disabilities.
The Geneva Centre for Autism International Symposium is considered to be one of the premiere events for those who care for or treat individuals with ASD and brings together the world's foremost thought leaders, clinicians and researchers on the subject. The conference features three days of educational sessions including topics such as: autism treatment; cutting-edge research on the effect genetics plays in the condition; the science of teaching social skills; environmental issues and autism; supporting behavior change; and how to navigate work while dealing with ASD. Participants are afforded opportunities to learn through lectures, discussions and hands-on sessions, and connect with colleagues in the field.
As an ongoing host to this international conference since 1986, the Geneva Centre for Autism unites professionals, educators, parents and researchers from around the world, who are focused on the leading research and clinical practices in the field of autism. Like Step By Step, the Geneva Centre for Autism is considered a leader in the development and delivery of clinical intervention services and training, and its care providers are continuously called upon to provide treatment and expertise for those affected with ASD.
For additional information about the Geneva Centre for Autism or the Geneva Centre for Autism International Symposium, visit http://www.autism.net/symposium/symposium2012.html.
Step By Step serves children, teens and adults throughout the greater Columbus, Ohio, metro area. For more information about Step By Step, call 614-436-7837 or visit http://www.stepbystepacademy.org.
About Step By Step, Inc.
Step By Step (SBSA) is a private, nonprofit treatment center for individuals with Autism Spectrum Disorder (ASD). Using its Continuum of Care model, it offers a range of services designed to diagnose the nature and extent of the condition and provide the appropriate treatment and environment across the spectrum for children, adolescents and young adults. In addition to center-based programs, SBSA offers direct services to the community including assessment, intensive behavioral intervention treatment, speech, psychology and psychiatric services, as well as parent advocacy, case management, counseling, and parent and professional trainings. SBSA has several partnerships with local school districts to provide successful behavioral intervention programs directly within a school setting.