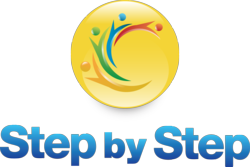 Columbus, OH (PRWEB) August 29, 2012
Step By Step Academy Inc., a leading provider of integrated behavioral intervention, education, and related services designed to support the ongoing needs of individuals with Autism Spectrum Disorders (ASD), is proud to announce its sponsorship and participation in the inaugural Touch Technology Applications for Children with Special Needs Conference, a two-day symposium offering information, resources and demonstrations on the latest touch-screen tablet technology available to individuals with autism spectrum disorder.
Touch Technology Applications for Children with Special Needs provides a much-needed venue for app developers, parents, professionals, and special educators to come together so that children with special needs can be served in the most effective way possible. The conference and exposition will allow app developers to educate the audience on how their apps function and how they can benefit the child, client, or student. This learning opportunity will encompass lectures, demonstrations, and hands-on training. Additionally, professionals and educators currently using touch tablets in their practice will share their experiences and the benefits they have seen. Participants may customize their conference and expo experience through theme-specific breakout sessions lead by local and national therapists demonstrating the practical use of touch technology applications in home, school and social settings for individuals with ASD.
Michele LaMarche, BCBA, founder and executive director of Step By Step Academy and co-founder of Special Learning will be a featured speaker during the Touch Technology Conference. She will be speaking on the use of Technology in Autism, with an emphasis on Teaching Apps and will also be introducing Special Learning's Communicating Basic Need app.
For additional information on how to register for the Touch Technology conference and expo, please visit http://www.specialneedstouchtechnology.com/registration.html.
About Step By Step Academy Inc.
Step By Step Academy (SBSA) is a private, non-profit treatment center for individuals with Autism Spectrum Disorder (ASD). Using their Continuum of Care™ model, they offer a range of services designed to diagnose the nature and extent of the condition and provide the appropriate treatment and environment across the spectrum for children, adolescents and young adults. In addition to center-based programs, SBSA offers direct services to the community including assessment, intensive behavioral intervention treatment, speech, psychology, and psychiatric services as well as parent advocacy, case management, counseling, and parent and professional trainings. SBSA has several partnerships with local school districts to provide successful behavioral intervention programs directly within a school setting.