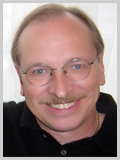 Language is one of the most common deficits among children with Autism. We are excited to be able to offer a solution to help those who help children with Autism.
Chicago, IL (PRWEB) October 07, 2011
Special Learning, Inc., a comprehensive autism solutions company, today announced that they will be hosting their first webinar training focused on Applied Behavior Analysis (ABA) and Verbal Behavior (VB) on Wednesday, October 26, 2011 at 10am (PST). This first webinar in Special Learning's Live Webinar Training series, called "Critical Components of Comprehensive Language-Based Instructional Programs for Children with Autism" will be presented in partnership with Dr. James Partington, BCBA-D of Partington Behavior Analysts. Dr. Partington is a pioneer in the area of Applied Behavior Analysis and Verbal Behavior and is the developer of the ABLLS-R, one of the most widely used tools to assess basic language and learning skills for children with autism.
This 90-minute webinar will review critical components for providing effective language-based (verbal behavior) interventions within public school classrooms and ABA centers. It will address the importance of prioritizing both the selection of specific learning objectives and the corresponding teaching activities in order to achieve successful outcomes. Specific techniques used to develop effective programs will be presented for individuals at both the early learner and more advanced student levels. Videotapes demonstrating intervention strategies to teach these critical skills at the different levels will also be presented. Data regarding developmental norms for typically developing children for several critical skill repertoires will also be reviewed. There will be a question and answer portion at the end of the webinar.
Special Learning's Live Webinar Training series is a monthly training program utilizing a live webinar format to deliver critical content to address the needs of parents and educators in the areas of Applied Behavior Analysis and Verbal Behavior.
About Dr. James W. Partington, BCBA-D
Dr. James W. Partington is the developer of the ABLLS-R, a system of learning that helped to pioneer the inclusion of verbal behavior into applied behavior analysis. He has over 35 years of experience working with children with autism and developmental disabilities and has traveled across the globe to train and educate parents, educators, and providers on his highly effective methods. He is a Doctoral level Board Certified Behavior Analyst (BCBA-D) and a highly sought-after authority in his field.
About Partington Behavior Analysts (http://www.partingtonbehavioranalysts.com)
Partington Behavior Analysts provides high-quality, effective intervention and educational services for children with autism and other language and developmental delays. The Company was founded by Dr. James W. Partington, a world-renowned expert in the area of autism. Partington Behavior Analysts works with and trains parents, teachers, and other professionals who regularly interact with children on the autism spectrum.
About Special Learning (http://www.special-learning.com)
Special Learning is dedicated to becoming the global leader for autism and Applied Behavior Analysis (ABA) solutions by leveraging technology to offer every person diagnosed with Autism Spectrum Disorder (ASD) attain an abundant and fulfilling life. Through their comprehensive information and resource portal, Special Learning provides the global autism community with a broad range of valuable resources, web-based & downloadable tools, ABA training & education products, and professional services designed to empower parents, teachers and providers so that they can help individuals with autism move up the skills spectrum intuitively, successfully and affordably.
###