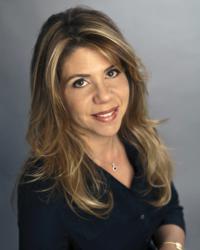 I am inspired daily by the tremendous dedication, tenacity and strength of the families in our community. These parents are not just heroes to their own families but have lessons to teach us all... - Ronit Molko
Culver City, CA (PRWEB) March 27, 2012
Autism is a disorder that affects everyone. It is estimated that over 3 million people have been diagnosed with the disorder in the United States alone. However, focusing exclusively on this staggering number of individuals living with an Autism Spectrum Disorder (ASD) obscures an important fact – that autism affects so many more people than just the individuals who are diagnosed with the condition. Entire families, teachers and friends have their lives deeply impacted by those they love, teach and care for on the spectrum.
For the next month AST is giving individuals a platform to celebrate a parent who loves, advocates and cares for someone with autism. These unsung heroes have so much to teach the world about compassion and unconditional love. Dr. Ronit Molko, co-founder of Autism Spectrum Therapies stresses the importance of recognizing these heroic individuals, "I am inspired daily by the tremendous dedication, tenacity and strength of the families in our community. These parents are not just heroes to their own families but have lessons to teach us all on the power of love and appreciating the daily miracles in our own children's lives."
In a lead up to National Autism Awareness Month in April, Autism Spectrum Therapies would like to recognize these heroes of autism. Throughout the month of April, AST is encouraging people to tell the story of a parent they regard as an unsung hero for autism. AST will select 20 of these stories to receive special recognition through their website and Facebook page. In addition, the winning stories will receive a much-deserved day of relaxation at the spa. It is so important to recognize the heroic efforts these individuals have made in an effort to help their children reach their maximum abilities. Please help AST recognize their achievements; simply follow the link to enter. "Autism Hero's Contest"
About Autism Spectrum Therapies
Autism Spectrum Therapies (AST) provides services to infants, children and adults with developmental disabilities, as well as young children who are at risk. AST's family friendly approach is rooted in Applied Behavior Analysis, which has the strongest and broadest evidence-base. The company provides services in family's homes, communities, and schools.
AST is committed to being the premier provider of services to individuals with developmental needs at a national level. Through the use of scientifically proven methods, AST has had a major impact on the lives of thousands of children and their families. Programs are available for clients from infancy to adulthood. AST's programs address all developmental needs, including language development, social skills, and building independence across the lifespan.
AST is proud of its prestigious leadership and uniquely trained staff. The company has over 500 employees including an unprecedented number of Ph.D.'s and over 60 Board Certified Behavior Analysts, Speech Pathologists and Occupational Therapists on staff. With a strong presence in the autism clinical and research communities, AST continues to make a positive impact on a national basis.
We invite you to explore our website http://www.autismtherapies.com and discover how Autism Spectrum Therapies is helping individuals with autism achieve their full potential.