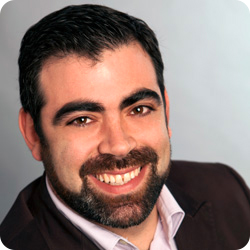 Our free insurance workshops will be a great opportunity for anyone affected by autism to ask questions and receive effective strategies to maximize their benefits.
Culver City, CA (PRWEB) May 22, 2012
Autism Spectrum Therapies (AST), a premium provider of services to individuals with developmental disorders will be hosting five free insurance workshops to cover the California Autism Coverage Mandate (Senate Bill 946) which goes into effect July 1st, 2012. The workshops, led by AST's VP of Business Development, Rob Haupt are designed to bring insurance coverage insight to any individuals that have questions about insurance for an autism spectrum disorder. Attendees will gain an understanding of how the funding landscape will change for their Applied Behavioral Analysis (ABA) services and how to navigate insurance coverage for those services.
"Our free insurance workshops will be a great opportunity for anyone affected by autism to ask questions and receive effective strategies to maximize their benefits" said Rob Haupt.
California is the 28th state to enact Autism Insurance Reform with the passing of Senate Bill 946. It requires that every health care plan that provides hospital, medical or surgical coverage also provide coverage for behavioral health treatment for autism. Behavior health treatment includes Applied Behavior Analysis (ABA), which uses behavioral learning theory to modify behavior and has the strongest evidence-base.
"The enactment of SB946 in California is a major victory for families affected by an Autism Spectrum Disorder and a huge step forward for social reform. This means that more families with children with autism won't have to worry about whether or not they can afford a treatment that has been proven to change lives" said Dr. Ronit Molko, AST's CEO and Co-Founder.
AST knows that dealing with the complexities of different insurance carriers can be a scary and daunting task. The workshops will breakdown the basics of SB 946 and what it means for ABA services. It will cover the most efficient ways to access funding as well as ways to determine if insurance is right for them. AST's free insurance workshops will be held on May 31, 2012 in Encino, CA; June 5, 2012 in Santa Ana, CA; June12, 2012 in San Diego, CA; June 14, 2012 in Culver City, CA; and June 19th in West Covina, CA. AST will be scheduling more dates in the near future. Information regarding new dates and locations will be added to their Facebook page and website event calendar. To sign up or to find out more information about these workshops including times and locations, please contact Naomi Kelly at 866-278-1520 or 310-641-1100.
About Autism Spectrum Therapies
Autism Spectrum Therapies (AST) provides services to infants, children and adults with developmental disabilities, as well as young children who are at risk. AST's family friendly approach is rooted in Applied Behavior Analysis, which has the strongest and broadest evidence-base. The company provides services in family's homes, communities, and schools.
AST is committed to being the premier provider of services to individuals with developmental needs at a national level. Through the use of scientifically proven methods, AST has had a major impact on the lives of thousands of children and their families. Programs are available for clients from infancy to adulthood. AST's programs address all developmental needs, including language development, social skills, and building independence across the lifespan.
AST is proud of its prestigious leadership and uniquely trained staff. The company has over 500 employees including an unprecedented number of Ph.D.'s and over 60 Board Certified Behavior Analysts, Speech Pathologists and Occupational Therapists on staff. With a strong presence in the autism clinical and research communities, AST continues to make a positive impact on a national basis.
We invite you to explore our website http://www.autismtherapies.com and discover how Autism Spectrum Therapies is helping individuals with autism achieve their full potential.