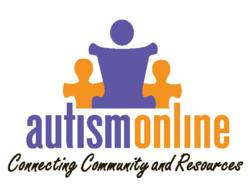 Silver Spring, Maryland (PRWEB) April 22, 2011
Friday, April 1, 2011, marked the first day of Autism Awareness Month. On that day, in a presidential proclamation, President Barack Obama declared that April 2 will forever be known as Autism Awareness Day. He noted that autism spectrum disorders (ASDs) are now known to affect almost 1 percent of all children (1 in 110) and therefore constitute an "urgent public health issue." This recognition and the rising awareness of autism in the United States and around the world is heartening, as not too long ago autism was grossly misunderstood, ignored, misclassified, underdiagnosed and undertreated. Scientists have come a long way toward accurately and efficiently recognizing, identifying, treating, and researching autism.
To help promote autism awareness, Danya is hosting a Twitter Town Hall on autism on Wednesday, April 27, from 2 p.m. to 3 p.m. EST through its @autismonline Twitter account. The goal of the Twitter Town Hall is to engage participants in lively discussion about autism and, in the process, raise awareness about autism. The topic will cover iPads and Autism, executive functioning, preparing teens with autism for the transition from school to vocational/residential programs, puberty and supporting adults with autism, and promoting autism awareness among peers. We expect several experts and organizations to actively participate, provide information, and answer questions.
A Twitter Town Hall is a focused discussion for a set period of time over Twitter, open to all personal and organization Twitter accounts. It is a chance to engage people from anywhere in the world with a shared interest—in this case, autism. To join the discussion, participants include the hashtag #autismtownhall in all tweets during the Town Hall.
With a Twitter account, users can follow the conversation by searching and following the #autismtownhall hashtag. Internet users who don't have Twitter accounts can follow the conversation by going to http://www.twitterfall.com and entering #autismtownhall in the "Searches" box and clicking "Add." This site will stream the Town Hall tweets in real-time without users having to refresh the page to update new tweets.
Since 2002, Danya International, Inc. (Danya), has worked to increase public awareness about ASD and to develop programs and products to improve the lives of individuals with autism and their families. With a grant from the National Institute of Mental Health, Danya developed AutismVision: Creating Classroom Connections , a DVD-based intervention designed to teach neurotypical peers about ASD to enhance the social inclusion of students with ASD in elementary- and middle-school settings. Danya also developed STRIVE, a training curriculum to support adolescents and young adults with Asperger syndrome or high functioning autism transition successfully from high school to postsecondary educational settings. Danya also recently redesigned and overhauled the Web site AutismOnline, which is devoted to providing individuals with autism and their families, educators, and professional caregivers access to research-based, high-quality, affordable resources and products on autism across the lifespan.
###