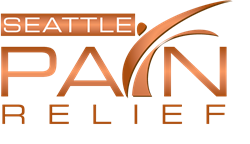 Seattle Pain Relief is now getting auto accident patients in within one day for top pain treatment!
Seattle, Washington (PRWEB) August 10, 2015
The top auto accident doctors in Seattle, Seattle Pain Relief, is now offering same day and next day appointments for crash victims. The Double Board Certified Seattle pain management doctor offers both medication management and interventional procedures covered under the patient's personal injury lien. Call (855) WASH-PAIN for more information and scheduling.
For patients involved in a motor vehicle accident, obtaining treatment quick and with top pain doctors can be tough to find. A top Seattle pain doctor will be able to offer customized treatments such as trigger point injections, muscle relaxers, facet blocks, topical creams or TENS units for example may help provide relief.
The providers at Seattle Pain Relief are experts in medical record documentation as well, which helps patients considerably with their personal injury claims. The practice works closely with each patient's attorney to not only produce significant pain relief, but also a quality documented claim.
The success rates with the treatments at the Seattle pain management clinic have been exceptional, with over 90% avoiding the need for potentially risky surgery. Both medication management and interventional pain treatments are provided depending on the needs of each patient.
For the top auto accident treatment in the Northwest, call the pain management clinic Seattle and Tacoma trust at (855) WASH-PAIN.