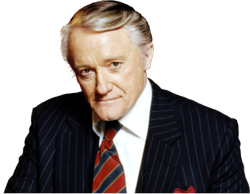 The consequences of a distracted teenage driver can be disastrous
Hartford, CT (PRWEB) May 27, 2012
With May being National Youth Traffic Safety Month, the Connecticut personal injury lawyers at the Law Offices of Mark E. Salomone & Morelli urge parents to speak with their teenagers about developing safe driving habits.
A newly released AAA study reveals that teenage drivers have a high risk of traffic fatalities when they have other teens and no adults as passengers. The chances of a teenage driver dying in a car wreck increases with each additional teenager in the car, according to a study released in May by the AAA Foundation for Traffic Safety. The study found that having a passenger who is at least 35 years old decreases the risk of fatalities for teen drivers by 62 percent.
Researchers found that teenage drivers tend to get distracted by conversation with their peers. The Hartford car accident lawyers at the Law Offices of Mark E. Salomone & Morelli say they have seen first-hand how devastating a serious car accident can be. "The consequences of a distracted teenage driver can be disastrous," a car accident attorney in Waterbury said.
The AAA Foundation for Traffic Safety said in a statement: "Although the overall number of teen driver fatalities has decreased substantially over the past several years, carrying young passengers is still a significant risk factor for young drivers."
According to the National Highway Traffic Safety Administration, motor vehicle accidents are the No. 1 cause of death for teenagers. Passengers are one form of distraction for teenage drivers. Using a cell phone is another. Connecticut has one of the strictest teen driving laws in the country. A teenager convicted of carrying a cell phone while driving under the age of 18 faces a 30-day license suspension and $175 in license restoration and court fees for a first offense, according to the Connecticut Department of Motor Vehicles.
DMV spokesman Bill Seymour told the Connecticut Post: "Parents want to trust that their child will do well, will follow the rules and will keep themselves safe. … We're trying to begin a discussion with parents about the studies that show that the executive functions and reasoning ability of a teenager's brain isn't there. It doesn't fully mature until a person is 25 years old. Teen drivers may be taking risks without fully understanding the consequences."
National Youth Traffic Safety Month occurs in May in part because young people are out celebrating graduations and attending proms. "It's a perfect time for parents to educate their teenagers about the dangers of texting while driving, drinking and driving and driving unaccompanied with their friends," according to the Law Offices of Mark E. Salomone & Morelli.
About the Law Offices of Mark E. Salomone & Morelli
The personal injury lawyers at the Law Offices of Mark E. Salomone & Morelli are committed to pursuing compensation for victims of accidents and negligence. Serving Hartford, New Haven, Waterbury and communities throughout Connecticut, the law firm provides quality representation in a variety of legal areas, including personal injury, medical malpractice, product liability, dog bites and more. Contact the firm by calling 1-800-WIN-WIN-1 or by visiting http://www.salomoneandmorelli.com.