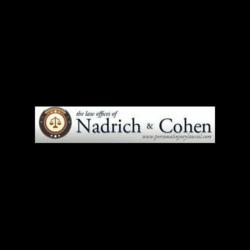 San Diego, CA (PRWEB) April 25, 2013
Actress Reese Witherspoon, known for such hit films as Legally Blonde and Cruel Intentions, made headlines last Friday when she and her husband were arrested in a DUI dispute. The incident was reported by Reuters and other news sources. The actress's husband, James Toth, was reportedly driving the vehicle and weaving in and out of the lane when police pulled over the couple's vehicle. Witherspoon then allegedly became belligerent, telling police, "You're about to find out who I am. ... You're going to be on national news."
As Reuters points out, Witherspoon later apologized for her behavior in an official media statement, saying, "It was definitely a scary situation and I was frightened for my husband, but that was no excuse. I was disrespectful to the officer who was just doing his job. I have nothing but respect for the police and I am very sorry for my behavior."
Reuters further points out that during the arrest, the actress's husband failed a blood-alcohol breath and a field sobriety test. He was reportedly disheveled and smelled of alcohol, and registered a BAC well above the legal limit.
San Diego auto accident lawyer Jeff Nadrich recently commented on the story. "A DUI is a serious matter, and failure to cooperate with police only makes things worse. If you are accused of DUI, it's important to remain calm and follow directions. If you believe that the officer is acting unfairly or infringing upon your rights, you can work with an attorney to obtain justice, but resisting police will only lead to greater consequences, as this story reminds us."
Nadrich also points out that impaired driving can lead to serious, even fatal accidents, and anyone who has been the victim of another motorist's impaired driving should contact a qualified personal injury lawyer immediately.
About Nadrich & Cohen: Jeffrey Nadrich is a San Diego auto accident lawyer with Nadrich & Cohen, a California based law firm with offices in 18 locations across California. The firm has offices in Arcadia, Bakersfield, Fresno, Irvine, Long Beach, Modesto, Oakland, Oxnard, Palm Springs, Redding, Riverside, Sacramento, San Bernardino, San Diego, San Francisco, San Jose, Santa Rosa, and Tracy. Nadrich & Cohen handles all types of wrongful death and serious injury accident cases, including auto, truck, bus, motorcycle, and bicycle accidents, pedestrian collisions, boating accidents, dog bites, defective product cases and nursing home abuse. Victims are encouraged to call 1-800-718-4658 for a free consultation with a Nadrich & Cohen attorney.