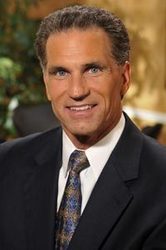 Toyota has taken an important step this week
Orlando, FL (Vocus) May 6, 2010
Earlier this week, Toyota announced yet another recall of vehicles due to acceleration problems. This recall covers 2003 Sequoia SUVs. The defective autos have experienced problems with their Vehicle Stability Control systems, causing them to hesitate or decelerate at low speeds. As part of the recall, Toyota plans on upgrading the Vehicle Stability Control software in all defective vehicles. As a car accident attorney, Michael Barszcz is familiar with recall issues and comments on the risks associated with defective vehicles.
"Toyota has taken an important step this week," said Orlando auto accident lawyer Michael Barszcz, M.D., J.D. "By initiating this recall, they are demonstrating a continued commitment to returning the safety of their vehicles to their previous standard of excellence. It is important that auto manufacturers hold themselves accountable when defects risk the safety of our nation's drivers."
The Vehicle Stability Control (VSC) is a computerized system which regulates the brakes and accelerator in order to maintain vehicle control while maneuvering in difficult situations. Without the VSC upgrade, the system may activate at speeds of approximately 9 mph, preventing the SUV from accelerating at the rate expected by the driver. This generally occurs a few seconds after acceleration begins from a stopped position.
Toyota spokesmen claim that roughly 50% of recalled vehicles have already been repaired. The problem was addressed in vehicles produced late in the 2003 model year as they came off the assembly line. Furthermore, Toyota issued a "technical service bulletin" to dealers when they discovered the issue in 2003. As a result, dealers have been fixing the problem on an individual basis ever since.
Owners of the recalled vehicles will receive letters regarding the recall in late May. Toyota has indicated that in some cases, they may reimburse repair costs for vehicle owners who had this problem fixed prior to the recall.
Currently, there have been no auto accidents or serious injuries reported as a result of this issue.
About Michael Barszcz, M.D., J.D.
Michael Barszcz, M.D., J.D. is an Orlando auto accident attorney dedicated to providing injured accident victims with high quality legal assistance. He possesses both a law degree and a medical degree, distinguishing him from many other car accident lawyers who do not command his expertise in the medical field. This specialized medical knowledge enables Mr. Barszcz to provide his clients with well rounded guidance and representation that addresses both the legal and medical issues associated with their case. For additional information on Mr. Barszcz, please visit his website at http://www.themdjd.com .
###