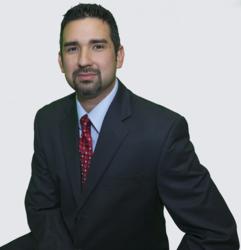 Trevino Injury Law is taking action to educate and empower victims...
San Antonio, TX (PRWEB) May 31, 2013
In Texas, a motor vehicle crash occurs every 83 seconds, leading to nearly 80,000 serious personal injuries each year. It is clear who is at fault in most auto accidents, yet victims continue to be taken advantage of by insurance companies. A San Antonio based personal injury law firm is taking action to educate and empower victims to pursue the compensation they deserve. Trevino Injury Law has answered the Top 10 Questions of personal injury victims in order to help protect their legal rights.
Trevino Injury Law has chosen their Top 10 Questions to Understand Your Legal Rights through years of experience handling auto accident claims. After working intimately with victims, the team of personal injury lawyers understands the concerns common to individuals suffering physical pain, mental anguish, financial strain, and grief after an accident. The list is made up of questions asked by actual clients, many of who were first time accident victims.
The Top 10 Questions include: What are my rights after an accident? How long can claims last? Can I receive treatment without medical insurance? and Will a claim affect my insurance rates? The answers cover accident victims' full range of rights, as well as the most important steps to take to receive just compensation for medical costs, vehicle damages, loss of wages, and more.
The truth revealed in the Top 10 Questions to Understanding Your Legal Rights is that after an accident due to another's negligence, every victim has the right to file a claim with an insurance company and be compensated for many forms of pain and suffering, from physical impairment and disfigurement, to diminished earning capacity. Auto accident victims also have the right to bring a claim to court and fight for damages when necessary.
Trevino Injury Law helps victims of motor vehicle collisions find answers to their most pressing questions, and dispels the myths about legal rights propagated by dishonest insurance adjusters. Visit Trevino Injury Law to find out what to do if you cannot work due to personal injuries, and to figure out who will pay for your medical treatment and rehabilitation. The team of personal injury attorneys has extensive experience with auto accident claims, and is committed to serving individuals who have suffered due to the dangerous or negligent acts of another.
Trevino Injury Law has distinguished itself from other personal injury attorneys with its history of taking hard cases to trial and winning. Their expertise extends to drunk driving accidents, speed related accidents, motorcycle accidents, texting while driving, driver inattention, wrongful death, and more. Deciding what to do after a traumatic accident is overwhelming. Texas laws of negligence are complex, and the road to compensation can be difficult. If you or someone you know becomes a victim of reckless driving, the most important thing you can do is contact a licensed and experienced auto accident attorney. Visit Trevino Injury Law at http://www.trevinoinjurylaw.com for more information.