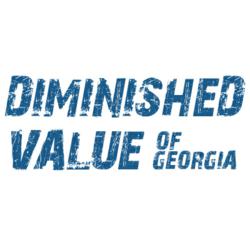 Diminished Value is the loss in retail value a vehicle suffers after an accident!
Atlanta, GA (PRWEB) December 17, 2012
Every year, there are over 11 Million auto accidents in the US. While fortunately, the majority don't result in severe bodily injury, most vehicles involved in an accident lose resale value.
Diminished Value, by definition, is the reduction in resale value an automobile suffers after a collision or damage. Car buyers, with the price being the same, will always chose an undamaged vehicle over a damaged and repaired counterpart. In order to sell the damaged and repaired vehicle, the asking price needs to be lowered. This reduction in market value is called Diminished Value.
Courts in multiple jurisdictions have decided that repairs could not bring back the vehicle to its pre-accident condition. In some states, Georgia for example, insurers are required to compensate their own drivers for the inherent loss in value. The Mabry v State Farm order made it clear that Diminished Value is owed to the vehicle's owner and measured from the date of loss.
Unfortunately, most drivers are unaware of Diminished Value and seldom demand compensation for this loss. In most cases, insurers will attempt to settle the loss is value portion of the claim for cents on the dollar.
Most insurance carriers are currently using an erroneous and inaccurate, percentage based, formula called 17c. This bad formula takes a percentage of the vehicle's pre-accident value. Most valuations are capped at 10% of retail and exclude vehicles over 100,000 miles.
With the knowledge obtained from TV reports such as this CBC Marketplace report as well as targeted online marketing, claimants are now hiring independent auto appraisal companies like Diminished Value of Georgia to help them collect what they've been entitled to all along. According to the company's website, in 2012 they helped claimants collect an additional $6.3 Million in loss-in-value payments from insurance companies.
For more information please contact Antoine Rached at Diminished Value of Georgia by calling 678-404-0455.