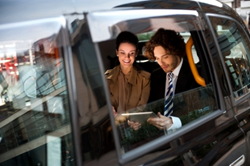 Millions of college students travel during the Spring to different parts of the country and our system is helping to match students with affordable insurance plans
Oklahoma City, OK (PRWEB) February 28, 2014
The discounts that agencies in the U.S. offer for insurance are generally coordinated for release during certain seasons of the year, according to industry studies. The Auto Pros company has now entered companies providing auto insurance discounts for Spring Break in its quotes tool at http://autoprosusa.com/insurance.
These discounts are part of the new content that is viewable when performing public research of the open system on the Internet. Any licensed driver can access the new rates that insurers have prepared for Spring Break in 2014. These insurers are attaching discounts to more than one coverage plan that is available.
"Millions of college students travel during the Spring to different parts of the country and our system is helping to match students with affordable insurance plans," said one Auto Pros source.
The inclusion of specific rates from insurance agencies this year has improved the types of research that American car owners perform when using the Auto Pros system. An update was made in January this year that is designed to keep the system private for all users by eliminating the input of license or vehicle information.
"System users who start searching for insurance rates through our system do not enter any of their vehicle data or mailing address information except for their zip code," the source said.
The Auto Pros company is now planning the development of more third party provider lookup tools for this year. The insurance and auto parts finder systems have increased the daily traffic to the company website. A new tool that focuses strictly on warranty repair agencies in the U.S. is now found at http://autoprosusa.com/auto-warranty.
About AutoProsUSA.com
The AutoProsUSA.com company is one of the North American sources that the general public depends on each day of the year for locating automotive services on the Internet. The complete pricing that is delivered through the open database program developed for consumer use helps with planning strategies. The AutoProsUSA.com company has a complete staff of employees dedicated to providing rapid services to the public. A new toll-free phone system is currently in place for offline support for any services that are listed on the company website.