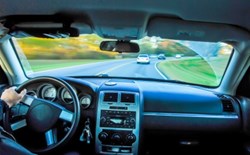 There are many variances in price for a new insurance policy and our system is hoping to connect a number of different providers quoting various price points for new insurance plans
San Diego, CA (PRWEB) December 19, 2013
Obtaining insurance for the first time is now expected to be a simpler process courtesy of a new update to the Auto Pros company research system online. This company is now helping to quote auto insurance for new drivers through its independent auto resource online at http://autoprosusa.com/insurance.
This updated system for locating new driver insurance policies online is in addition to the existing policies available for any motor vehicle owner using the company system available. A list of prepared automotive insurers are now used to generate all quotations for policy prices and other information presented to car owners.
This Auto Pros locator system for North American insurance agencies is one design currently available to the public online. The updated list of insurance agencies working closely with new drivers to find an affordable policy is expected to increase use of the system for American drivers.
"There are many variances in price for a new insurance policy and our system is hoping to connect a number of different providers quoting various price points for new insurance plans," said a source at the Auto Pros company.
The modified quotation system now available and generating the insurance policies for drivers online can be used upon entry of a U.S. zip code that can be matched with companies quoting pricing in the system. This extra layer of security and anonymity is set up for drivers to benefit during research.
"Purchasing a policy is possible using the locator system that we provide to immediately connect a vehicle owner with insurers that have locked in the affordable rate quotes found inside the system," the source included.
Continued development for the Auto Pros set of tools online is scheduled to continue through the course of the coming year. The research drivers can conduct for vehicle insurance is part of the set of tools offered on the company homepage. A tool that instantly researches warranty companies is now linked online at http://www.autoprosusa.com/auto-warranty.
About AutoProsUSA.com
The AutoProsUSA.com company has configured the tools that are used by consumers on the company website to help generate warranty quotations for used vehicle plans as well as insurance information for drivers. All auto company solutions this company provides online are offered through its supply partner network in the United States. The AutoProsUSA.com company staff continues to support users of the company website with a contact system on the company website and offline phone system responsible for customer services. Changes to company policies and other services are made frequently to better the services available online.