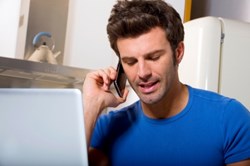 Quotes are the main component before an insurance policy is purchased by a driver and the website is now eliminating personal contact with companies
Jacksonville, FL (PRWEB) December 09, 2013
Researching insurance through online companies often requires a consumer to make phone calls to each company to learn pricing and policy information. The Auto Pros company is now helping Florida residents to find auto insurance companies in Jacksonville, FL through its system at http://www.autoprosusa.com/insurance.
This connected system currently researches Duval County companies underwriting different car insurance plans for the public. This new update is expected to make research and easier process for car owners unable to make contact with different companies by phone. All 67 counties in the state of Florida are now represented in the database of providers online.
"Quotes are the main component before an insurance policy is purchased by a driver and the website is now eliminating personal contact with companies," a source confirmed from the AutoProsUSA.com company.
The insurance companies currently added in the Jacksonville area for Florida residents to review online are a group of license companies in and out of state. Each provider that can be researched and quoted in price using the research system provided can be contacted to follow through with the completion of a policy purchase after quotes are reviewed.
"Daily updates are currently a part of the services that are included for the insurance research tool to provide an accurate method of reviewing pricing and other details," the source included.
The Auto Pros company search system installed online for insurance is the second major update that has been included for public use this year. The first system enacted online has been created to assist with locating in state and out of state warranty companies for used vehicle owners at http://www.autoprosusa.com/auto-warranty.
These connected systems are now offered to residents of Florida and other states that are represented to ease the research process of locating insurance coverage companies for automobiles.
About AutoProsUSA.com
The AutoProsUSA.com company has created one of the largest Internet resources for researching automotive insurance programs that national insurance companies provide to the general public. This company is known in the auto industry for producing easy research methods to find auto parts for sale online. The AutoProsUSA.com company has developed the tools that the public can access online over the past 24 months to expand the options for locating essential vehicle services from United States providers. Toll-free phone service is now supplied for consumers who require assistance researching used automotive parts.