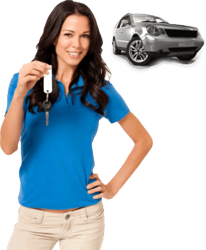 Greenville, SC (PRWEB) June 15, 2013
Valley Auto Loans has been the best option for anyone seeking a high risk auto loan for about a year now. This unique organization provides auto loans of the highest quality to anyone at all, even those being held back by financial struggles or bad credit scores. Last week, Valley Auto Loans approved more auto loan applications than ever before, and their incredible 99.3% approval rate shows that it is nearly impossible to be rejected at Valley Auto Loans.
Valley Auto Loans recently added several free and useful tools and services to offer professional help to their clients and visitors. Anyone can check their credit score, calculate their debt, and get free professional financial advice at the Valley Auto Loans' blog. These services seem to have sparked considerable interest in Valley Auto Loans from fans and critics alike. It is highly impressive to see such a young company dominating the auto loan market. It is not surprising however that Valley Auto Loans is doing well, as they have stated from day one that their main focus is on the good of the client.
To apply today, visit https://valleyautoloan.com/apply-now2/.
About Valley Auto Loans
http://valleyautoloan.com/ is the leading auto and cars finance provider in USA fully dedicated to help its customers acquire national car and auto financing. They design and develop customized no credit auto and car financing, bad and good credit auto and car loans. Voted the best for "Quality Customer Service; Best National Auto Loans Service" by thousands of people, their finance experts focus in providing its customers information and various tools available for different auto loan offers, help them to choose the best that fits their budget as well as the related eligibility guidelines in detail.