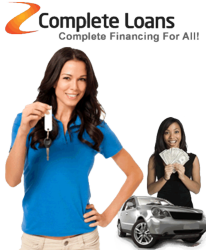 The process is sort of similar to a one stop shop solution for auto loans.
Seattle, WA (PRWEB) December 05, 2012
For most consumers the thought of going through the car loan process is a total turn off. Waiting for hours to find out if approval has been given or waiting for days or weeks to get a check from a bank or car dealership are a big deterrent for consumers. An extremely effective solution for auto loans has been developed with the national company, "Complete Auto Loans'. Their system is unique in that it perfectly matches a consumer with the lender that will provide them with the lowest rates for auto loans.
The process is sort of similar to a one stop shop solution for auto loans. Instead of specifically providing loans to people with good credit, Complete Auto Loans can provide a loan for people with bad credit and even no credit as well. This is a big game changer for a person looking to buy a car for work, family, or pleasure. A car shopper can qualify up to $40,000 with the online one stop shop solution.
Students may also apply for a student auto loan. A lot of college students struggle with auto financing since they've not developed their own credit scores through purchases on credit. Complete Auto Loans has a solution for them as well. A student can simply fill out the auto loan application form and find out in about 60 seconds if they'll qualify for an auto loan.
About Complete Auto Loans
Complete Auto Loans is a national provider of car loans for people with good and bad credit. They've helped thousands of car shoppers find the perfect loan for their dream car. Their mission is to help people with all types of credit easily attain an auto loan quickly through a trusted o nline auto lending network.