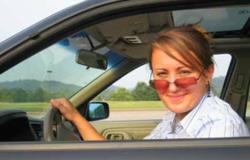 The company's online application system streamlines the auto lending process by leaps and bounds.
Birmingham, AL (PRWEB) May 11, 2013
Alabama Auto Finance, an automotive financial services provider serving the entire state of Alabama, is proudly announcing the launch of a new online application system. The company, a member of the My Car Lender (http://www.mycarlender) family of properties, is headed by a team of automotive professionals with many years of experience in Finance & Insurance. They help their clients get matched with a lender or dealer who will approve them for financing at an affordable rate. Their service is especially beneficial to prospective applicants who are credit challenged. This may include problems due to late payments, unpaid medical bills, foreclosure, short sales, even bankruptcy and repossession. These kinds of problems, which effect up to 25 percent of Alabama consumers, present too much risk for many banks. This leaves a largely under-served population that nevertheless needs to be financed.
The company's online application system streamlines the process by leaps and bounds. Instead of filling out a paper-based application by hand, or making an appointment with a loan officer who serves only one lending institution, clients of Alabama Auto Finance can enter their data through a secure online form. All data is encrypted via secure socket layer (SSL), in order to ensure consumer privacy. The application then enters the company's private online marketplace, where lenders and dealers can bid for the consumer's business. In this way, the consumer gets matched with the financing company who wants their business the most.
"Our online placement and approval process streamlines the financing process in substantial ways," said one company representative. "Instead of driving from one lending institution to another, filing separate applications in order to be approved, the user can apply online from the comfort of their home computer. Within minutes, they will be in touch with a finance specialist."
About the Company: Alabama Auto Finance (http://www.alabamaautofinance.com) is quickly becoming one of the leading providers of vehicle financing services in Birmingham and across the state. They even work with clients who have bad credit.