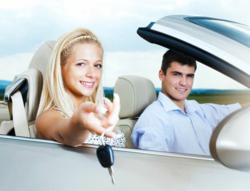 Hoping to reach and aid auto loan seekers all over the countryside, CAL is easily accessible online!
Seattle, WA (PRWEB) December 14, 2012
National loan providing success, Complete Auto Loans (CAL)wows bad credit holders with amazing opportunity. As a provider of auto loans to credit holders of all credit history types, this company is now broadcasting its easily attained auto loans for bad credit holders as well!
Hoping to reach and aid car loan seekers all over the countryside, CAL is easily accessible online! No messy paperwork! This company proclaims a 100% guaranteed acceptance rate and no cost approvals in less than 60 seconds with a few easy clicks of a computer mouse on the CAL website.
With the intention of creating lasting customer relationships, CAL makes it easy for any person with poor credit history to attain the necessary car loan for buying the desired vehicle. They even go an extra step by giving car loans for non-dealership vehicles, including those that are sold by the side of the road or on websites such as Cragslist.com.
Bad credit history used to be the factor that caused most individuals to be turned down for auto loans. Not with CAL. With the intention of disrupting this trend, this company is granting auto loans to bad credit holders with the full knowledge of this credit. One grateful customer of the company enthused about her experience with CAL "CAL was my savior! I had bad credit but with the help of CAL, I was able to get a car loan within 2 days of applying for one!"
With the teetering economy today, it is often difficult for bad credit holders to "get back on their feet" because of the stigma that comes along with the poor credit. CAL plans to help this group of people by granting them the loans that they need to get the transportation they need to take them to school or work in order to provide for themselves personally or for their family. "...I was finally able to get approved for an auto loan after my bank denied me..." said one appreciative loan holder.
About CAL
Priding the company on their fast approval rates and easy processing, the internet-based loan company, CAL, offers auto loans to any individual whatever his or her credit history. They guarantee a 100% acceptance rate so that each person seeking a loan may, indeed, get the desired loan.