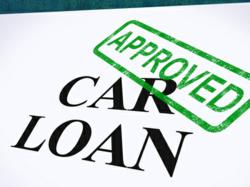 Power up your cell phone and apply for a car loan.
(PRWEB) April 09, 2013
Until now, applying for an auto loan meant several trips to the bank, local lender, or car loan provider. In addition to the commute, the process itself was so cumbersome. Extensive documentation requirements and multiple layers of red tape were always a battle ground for new loan applicants. What's worse? There was no guarantee the loan would be approved and all the time and effort would be wasted.
NationalLoans.com gives a 360-spin to all the red tape and endless wait time. The company released its new website version that is not just convenient and flexible, it is also mobile-friendly. Users can submit their responses to a few basic questions and expect responses from car loan lenders within a matter of seconds. Even better -- approved borrowers can access the funds in as little as one business day.
"It is about time technology improves the state of auto loans the way it is right now. With the release of our mobile-friendly website borrowers can connect with lenders in a matter of seconds. The same technology that has powered our online platform will serve results on the mobile site as well," says Matthew, an auto loans expert and internal analyst with NationalLoans.com.
To address media inquiries, the company released an official press statement along with the official site launch:
"Applying for an auto loan was arduous to begin with. Since the process was so time-consuming, most borrowers did not bother to compare lenders or obtain quotes from multiple car loan service providers. It was just too much work, even to get a simple quote. Our system beats the red tape at the very core. With just a few questions to complete, borrowers receive auto loan quotes faster than most services. As soon as a consumer submits a request, we match the query to our robust network of lenders. A matching lender will revert with a quote and further details. Even better – as multiple companies fight for a single borrower's business, it is the customer who benefits in the process."
NationalLoans.com is a free site that allows customers to apply for auto loans online or through mobile devices. Once the borrower submits an application request, the system processes the information and routes it to competing companies within the niche. Due to the sheer number of lenders within its network, it is very much possible for individuals with credit issues to obtain a quote as well.
James Shank, CEO of NationalLoans.com, founded the company nearly fifteen years ago. Since then, Shank's team and lender network have helped tens of thousands of customers obtain auto loan quotes and buy cars they would not otherwise consider. Friendly service, easy repayment plans, and low interest rates form a potent triad to power the success of NationalLoans.com. Thus far, the company has consistently exceeded customer expectations both from a service and expertise standpoint.
If you would like more information about this topic, or to schedule an interview with James Shank, please contact us at http://www.nationalloans.com/