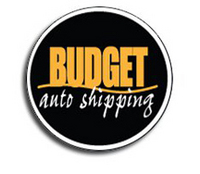 Miami, FL (Vocus) June 9, 2010
In order to better serve their customers and make their site easier to access and navigate, Budget Auto Shipping has recently completed both content and design updates and pages on Facebook and Twitter. Changes to the web site include the addition of both a news and blog roll to the home page and access to pages specifically about states and cities within the United States and around the world. Visitors can also fill out a free quote form directly on the homepage rather than navigating to inner pages and losing time planning their vacation or relocation.
If a potential customer does not have time to visit the Budget Auto Shipping web site, they can also read recent blog posts, connect with employees and other customers and even fill out a free quote at the new Budget Auto Shipping Facebook page. Visitors can view company information such as their office business hours and address and stay up to date on recent changes to the company and industry news. Best of all any visitors to the Facebook page that mention the ad on Facebook can also take advantage of a reduced $75 deposit for shipping anywhere in the United States.
Much like on the Facebook page, Twitter users can gain access to recent news and information concerning Budget Auto Shipping and the auto transport industry by visiting their Twitter page at http://twitter.com/budgetautoship. This page is updated with all of the recent blog posts that appear on the Budget Auto Shipping web site and also includes updates on new additions to the company and news articles. From the Twitter page, users can also set their mobile device up to receive updates every time a new post is added.
Staying up to date on information concerning Budget Auto Shipping and the auto transport service industry is important to being able to predict service costs, recognizing the considerations of shipping to or from a specific area and learning about some tips that can assist customers in receiving the best service possible whenever they need to secure auto transport services. Customers regularly interact with Budget Auto Shipping on their Facebook and Twitter pages and other customers can gain some valuable insight and visibility into past services in order to determine how they can expect their services to be delivered.
Any new customers can view the updated Budget Auto Shipping web site at http://budgetautoshipping.com/
The Facebook page at http://www.facebook.com/#!/pages/Miami-FL/Budget-Auto-Shipping/108300284210?ref=ts&ajaxpipe=1&__a=7
The Twitter page at http://twitter.com/budgetautoship.
About Budget Auto Shipping
A long standing premiere vehicle shipping company, Budget Auto Shipping promises its customers the highest standards of auto shipping practices at prices kept at the absolute minimum, to suit any budget. Their expert team of drivers has been tested and filtered to ensure that only the drivers that deliver on time and act in a responsible and reliable manner are ready to meet the shipper's needs.
###