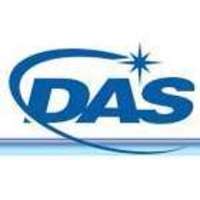 We understand that in these tough economic times, our customers are looking for ways to stay within their budget and still get the services they need. By expanding our shipping offerings to match customers' needs, we can offer more economical options and greater flexibility for the consumer
Mesquite, TX (PRWEB) April 16, 2009
Recognizing that the needs of the auto shipping customer may require flexibility; Dependable Auto Shippers (DAS) announced today that DAS is putting the customer first and now allowing them to customize the pickup and delivery options for their vehicle relocation.
The company announced three new "At Your Service" Pick Up and Delivery services for vehicles being relocated that make it both easier and more economical for customers wanting different options when it comes to relocating their vehicle. These three services include:

Date Specific Pickup & Delivery:
If a customer needs their vehicle picked up or delivered by a specific date the team at DAS can dispatch a local pickup from one of their over 100 shipping centers around the country for maximum convenience.
Flexible Pickup & Delivery:
If a customer is on a restricted budget and can be flexible about pickup and delivery times, the Flexible Pickup & Deliver option is a great alternative. With this option a window of days for pickup and delivery are given to the customer during which their vehicle would be transported.
Budget Pickup & Delivery:
The most economical option DAS has put in place is the "bare bones" move for budget conscious customers. With this relocation service, the customer has the option of dropping off and/or picking up their vehicle at any one of over 100 DAS Shipping Centers around the country.
"We understand that in these tough economic times, our customers are looking for ways to stay within their budget and still get the services they need. By expanding our shipping offerings to match customers' needs, we can offer more economical options and greater flexibility for the consumer," explains John Roehl, Executive Vice President of Dependable Auto Shippers.
In implementing the "At Your Service" philosophy, Dependable Auto Shippers rely on a number of strategic relationships with third party carriers. These relationships provide DAS the opportunity to not only move vehicles on their own fleet, but also provide their customers a brokered alternative with one of DAS's hand-selected carriers. This choice provides customers a true "one stop shop" car shipping solution tailored upon the customer's unique needs.
For more information about the new "At Your Service" vehicle shipping options, please visit DAS at http://www.dasautoshippers.com or call 866-298-4221.
About Dependable Auto Shippers (DAS):
Dependable Auto Shippers is the United States' largest privately owned provider of vehicle relocation services. Founded in 1954, Dependable Auto Shippers operates from its headquarters in Texas, with branch offices in Chicago, New Jersey, California, and Florida. Using a network of 95+ terminals worldwide, DAS ships cars, trucks, vans, and motorcycles around the world. With a variety of different auto transport vehicles to choose from, a customer can choose to have their vehicle shipped in an enclosed truck, or delivered to the smallest side street on a flat-bed. DAS offers the convenience of either door-to-door pick-up and delivery, or pick-up and delivery to a terminal. For more information about auto shipping with DAS, visit dasautoshippers.com or at the Dependable Auto Shipper Linkedin profile.
###