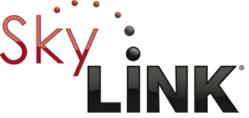 The SkyLINK stolen car recovery device offers considerable resell and markup potential for F&I departments.
Las Vegas, NV (PRWEB) February 02, 2012
Telematics is predicted to be a $2 billion dollar market in the U.S. this year, presenting a sizeable opportunity for dealers offering aftermarket vehicle theft recovery devices. At this weekend's NADA Convention, Inilex will showcase SkyLINK and SkyLINK PROTECT, the latest in aftermarket telematics that offer considerable resell and markup potential for car dealers.
At NADA, attendees can view demos of the SkyLINK stolen car recovery device, as well as the new SkyLINK PROTECT vehicle monitoring service. SkyLINK is a dealer-installed device that uses a combination of GPS and cellular technology to provide nationwide coverage and enable stolen cars to be tracked by all law enforcement agencies. SkyLINK PROTECT is a brand-new service that works in conjunction with SkyLINK to provide car buyers and dealers with real-time vehicle monitoring and reporting. Through a web-based dashboard, SkyLINK PROTECT users can set speed alerts and GeoFences, as well as monitor car battery levels.
"The car dealer industry is seeing a growing customer appetite for vehicle intelligence, and there are certain advantages to offering aftermarket products like ours," said Michael Maledon, CEO of Inilex. "A key advantage is that SkyLINK delivers a lifetime benefit to the customer for a flat-fee without an ongoing subscription, so F&I departments can offer a set price and increase product penetration and overall dealership profitability."
SkyLINK PROTECT is also useful for auto dealers to keep track of cars while they are being test driven or used by employees. This ensures that cars are always accounted for, and drivers testing the cars are abiding safety rules. Additionally, many dealers use SkyLINK as an inventory management tool, which gives the dealership access to all of its on-lot and off-lot inventory at the click of a button. Unlimited locates makes it extremely simple to locate a missing vehicle, perform inventory audits or conduct floor plan checks. Dealers can also set GeoFence boundaries for their inventory to travel within, create speed alerts to regulate maximum speeds and receive low-battery indicators for all of their inventory, giving them greater control and accountability.
What's more, Inilex provides a select service for buy-here pay-here car dealerships that need an affordable, reliable vehicle tracking service for repossession or default. Already some of the largest national dealership chains have selected Inilex for their vehicle recovery needs.
Interested parties can learn more about SkyLINK and SkyLINK PROTECT in NADA booth #1029.
About SkyLINK
SkyLINK by Inilex is an intelligent vehicle recovery device that uses GPS and cellular technologies to locate stolen vehicles in real time. Unlike other stolen vehicle location services, SkyLINK provides broad, nationwide coverage and it works with all law enforcement agencies, which improves the likelihood that a vehicle will be recovered within 24 hours. SkyLINK is available from car dealers across the country at the time of vehicle purchase. There are no subscription fees and SkyLINK's location service is good for the lifetime of the vehicle.
About Inilex
Inilex®, the industry-leading provider of intelligent telemetry solutions, combines the power of Global Positioning Systems (GPS) with the flexibility of a best-in-class wireless messaging system to develop telemetry solutions for businesses and consumers alike. Inilex's GPS products and applications allow clients to remotely monitor, control and track important assets such as vehicles via cell phones or the Internet. Inilex is online at http://www.inilex.com.
###