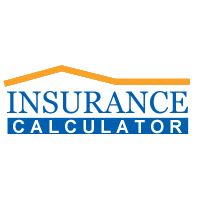 New York, NY (PRWEB) October 20, 2012
Insurance Calculator Inc. is pleased to announce the launch of a new feature on its website - InsuranceCalculator.net. Consumers throughout the United States can now use the website and its free quotes comparison engine to obtain and compare quotes from multiple insurance providers by simply selecting a state. "We are always trying to simplify the process of finding and comparing quotes," said Stephanie Vettaikam, VP of Marketing of Insurance Calculator Inc. "We have decided to implement this new feature to provide our users a second option to connect with the top rated insurance companies in their area."
"We listen to our users," Stephanie explains. "Over the past couple of months we have received consumer feedbacks regarding to a small group of individuals not feeling comfortable providing their ZIP codes in the quotes searching and comparison process."
The New Quotes Searching & Comparison Process
1. Click on Your State of Residency - By clicking on a state, the backend engine of InsuranceCalculator.net will connect with and return quotes from the insurance providers that provide state-wide service coverage in the selected state.
2. Compare Quotes - Companies that provide state-wide service coverage on auto insurance will be returned to the user's screen in a matter of seconds.
3. Save More - "We believe that in order to maximize savings, one must compare as much as possible," Stephanie added.
Insurance Calculator Inc. partners with insurance companies throughout the United States and is proud to offer nation-wide coverage on various types of auto insurance products. From Alabama to Wyoming, all of the states are now listed as a search option on the website.
For more information, or to get started, visit: Auto Insurance Quotes by State