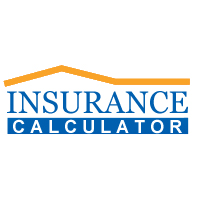 New York, NY (PRWEB) October 22, 2012
Insurance Calculator Inc. is proud to offer competitive, affordable, and exclusive quotes from the top rated insurance providers in the United States. "We work with the leading insurance companies in different regions of the country," said Stephanie Vettaikam, VP of Marketing of Insurance Calculator Inc. "It doesn't matter where you live, you can obtain and compare quotes from the top rated providers in your region on our website - InsuranceCalculator.net"
"We categorize the nation into 6 different regions - California, Central, Mid-Atlantic, North-Central, North East, and South East Regions," Stephanie added. "We evaluate each company we work with based on the claim service, coverage available, competitive pricing, consumer reputation, and financial stability of the company."
Insurance Calculator Inc. has recently introduced a new search option for quotes - consumers can now obtain quotes by selecting their state of residency in addition to providing ZIP codes. "When you select your state of residency, companies and quotes from the top rated providers in your region will be listed in a matter of seconds," Stephanie explains. "Because of one of our core values - To ensure that people and their assets are protected in automotive accidents - we only work with the best companies according to our evaluation standards."
InsuranceCalculator.net offers a fast, secure, and easy to use platform which allows consumers to compare quotes from multiple companies at the same time. "Consumers can compare and save more than $800 on auto insurance with us," Stephanie continued. "We had several individuals who managed to save over $850 on a new policy with similar coverage."
For more information, visit: Insurance Calculator Inc.